Kettering Medical Center President Assumes New Role
December 08, 2008 ∙ by kkajiura ∙ in Kettering Health
By Kevin Lavoie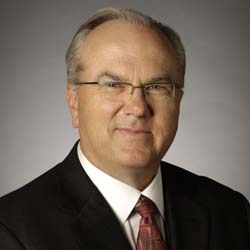 Kettering Health Network (KHN) has been among the fastest-growing companies in Dayton since its inception 10 years ago, steadily increasing its market share and nearly doubling its employee base in that span. Now the six-hospital, 8,000-employee network is making changes at the top to ensure continued positive growth.
Frank Perez will continue to serve as CEO, but with KHN Board support, has created a separate, full-time position. Beginning January 1, 2009, current Kettering Medical Center president Fred Manchur will fill the new role of KHN president.
"It is evident that due to the continued scope of growth within our affiliated organizations, it is time to divide my responsibilities as Kettering Health Network CEO and president," Perez said.
As KHN president, Manchur will oversee hospital systems operations for all six of the network's hospitals and their affiliates, as well as KHN joint ventures. Perez will continue to have strategic, policy, and governance responsibilities for KHN and its affiliates.
Manchur and his wife, Mary Kaye, are members of Ohio Conference's Kettering church. The couple recently celebrated their 35th wedding anniversary.
"During the past eight years, Fred Manchur has served with great distinction as president of Kettering Medical Center and executive vice president for Kettering Health Network," Perez said. "He has been instrumental in KMC's exceptional growth of 45 percent."
In the next several weeks, Perez added, a new individual will be appointed to assume the KMC presidency.