Storm Damages Allegheny East Conference Campus
June 27, 2009 ∙ by owetmore ∙ in Allegheny East Conference
By Celeste Ryan Blyden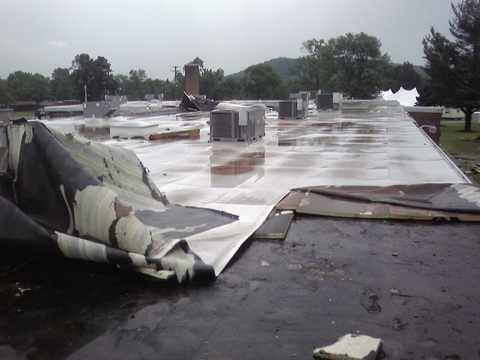 At approximately 6 p.m. on June 26, a severe thunderstorm passed through Pine Forge, Pa., where Allegheny East Conference Camp Meeting had just convened for 10 days. In a matter of minutes, the storm uprooted trees, downed worship tents, and damaged several buildings, including the conference office and the administration building of Pine Forge Academy. 
"It looked like a war zone," said Charles Battles, a PFA alumnus and camp meeting attendee. "Coming down the back way from Reedner's Market to campus, thick trees were pulled up from the roots." 
Battles was one of the thousands who traveled to the site to attend Sabbath worship services. But due to the power outages that affected the bathroom facilities, hazardous conditions caused by downed trees, and closed roads, officials cancelled worship for the day.
Regular camp meeting programs resumed Sunday. Clean up continues, but there's been no word on the financial impact of the damage. 
For updates, visit www.myalleghenyeast.com.