Former Math Chair Appointed Principal at Pine Forge Academy
July 22, 2010 ∙ by owetmore ∙ in Allegheny East Conference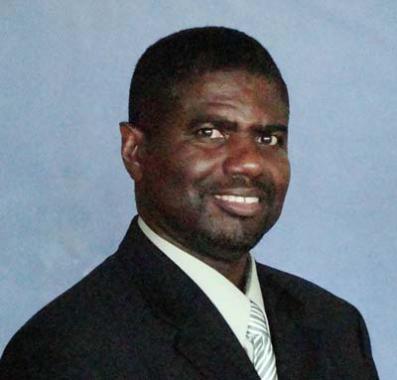 Story by Debra Anderson
Delmas F. Campbell, MEd, former Math Department chair, was recently appointed principal of Pine Forge Academy (PFA) in Pine Forge, Pa. He returns to PFA from Seventh-day Adventist-owned Bermuda Institute (BI) in Southampton, Bermuda, where he has been a department chair and math instructor since 2008. Prior to his employment at BI, Campbell spent 11 years at PFA in the Math Department as an instructor and chair. He has professional certification in Secondary Education and is a four-year recipient of Who's Who Among America's Teachers. Campbell's duties were not limited to the classroom at PFA—he also served as chair of the National Honor Society and a sponsor for the Student Government Association. In addition he developed the syllabus for the Advanced Placement statistics course.
Campbell is clear on his vision for PFA and its students: "The education of students must, of necessity, involve the partnership of the teacher, the student, and the parents," he says. "Commitment on the part of these three entities is critical to the successful completion of the final product: a well-rounded student whose academic, social and spiritual development prepares them for the God-ordained role for which they were created. My prayer and goal is to build upon the lasting foundation of Pine Forge Academy and to propel this prestigious institution to an even higher level of distinction."
Charles Cheatham, president of the Allegheny East Conference and chair of the PFA Board of Trustees is pleased with Campbell's appointment: "The Board lends its full support to Principal Campbell. We are confident that, under his leadership, Pine Forge Academy's legacy of excellence will flourish."
News of Campbell's appointment brought excitement on Facebook from his former students. C. Spencer Anderson ('00) wrote, "He's always been a forward thinker. I like it, and he's passionate." Kristen Danielle ('05) wrote, "I love this idea." 
Campbell's transition from Bermuda Institute to Pine Forge Academy will be immediate. Student registration begins on Sunday, August 15. Student orientation begins Monday, August 16 followed by the first day of classes on Wednesday, August 18.
Campbell replaces Cynthia Poole-Gibson ('63) who now serves as assistant superintendent for Allegheny East Conference.