Vibrant Life Fun Run Attracts 169
October 26, 2010 ∙ by owetmore ∙ in Health & Lifestyle
Story by Kim Peckham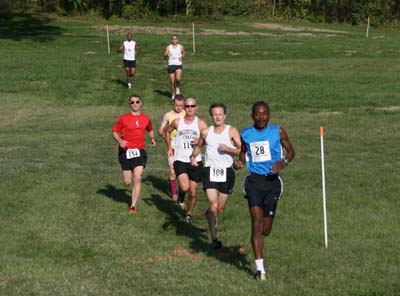 The annual Vibrant Life Fun Run & Walk, held this year on October 10 in Hagerstown, Md., attracted 169 participants from Maryland, Pennsylvania and Washington, D.C. The participants also showed their support of the organization's charity, Soles4Souls, bringing 460 pairs of new and gently used shoes to the event.
Hardcore athletes showed up, as well as entire families out for a little healthy recreation. Alan and Lisa Shockey, members of the Williamsport (Md.) church, brought their 12-year-old daughter, an aspiring runner. "We are so proud of how hard she has worked, no matter whether she wins or not," said Lisa. "She's run three miles a day for the last two months." Of course they cheered when Emily won her age division.
Regional athletes enjoy the cross-country course, which loops around the Review and Herald campus right off of Interstate 70. Rob Hovermale, the music resource director for the local board of education, won the race with a time of 18:41. 
Two brothers and their wives ran in green "Team Lauren" T-shirts, drawing attention to their niece, who has been in a comma since an accident in July. "We wanted to do it to show support for her," said Doug Luzier. Kathleen Luzier won the top trophy in the woman's division with a time of 24:14. 
"I think everybody had fun," says Nick Bejarano, periodical marketing manager at the Review and race organizer. Bejarano was proud of the strong participation, not only by the runners, but also by the numerous publishing house employees who donated their time to make it a success.
For details about next fall's race, visit vibrantlife.com.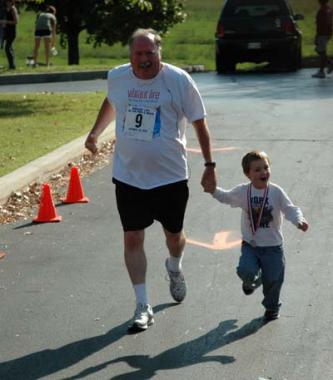 Kevin Lipscomb (No. 9) of the New Market (Va.) church approaches the finish line with a young supporter.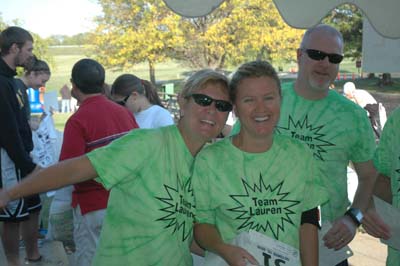 Kathy, Kathleen and Doug Luzier came to the race to show solidarity for their niece who suffered a traumatic brain injury that has kept her in a Philadelphia hospital for three months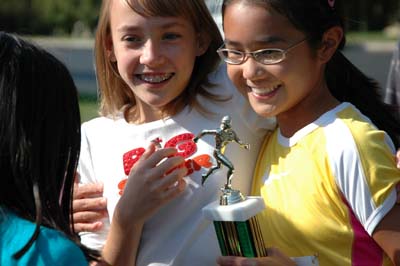 Emily Shockey (right) from the Williamsport (Md.) church celebrates with her friend Hope Baitinger of Berkeley Springs after winning a trophy at the annual Vibrant Life 5K Fun Run.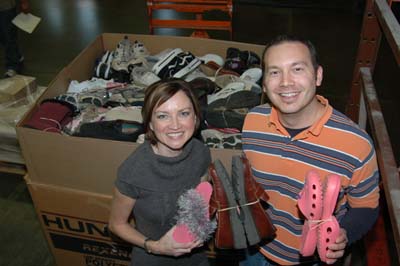 Heather Quintana, Vibrant Life editor, and Nick Bejarano, race organizer, show off some of the 460 shoes that Review and Herald employees and 5K runners donated to the charity Soles4Souls.