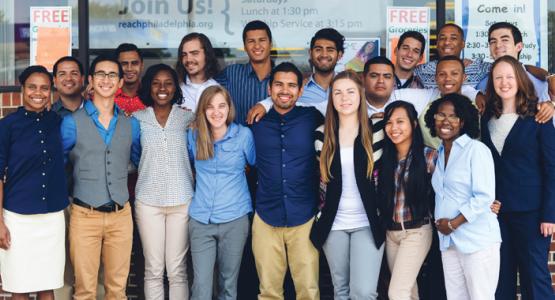 REACH Seeks Urban Missionaries
March 03, 2016 ∙ by vmbernard ∙ in Columbia Union News, Pennsylvania Conference, Education, This Month's Issue
The first cohort of the REACH Columbia Union Urban Evangelism School launched in June 2015 with 13 students. During the past 10 months, students have participated in literature evangelism, Bible work, urban gardening, food giveaways and tutoring inner city kids. "I don't know anything about your God, but I do know you are making a difference in my daughter's life," shares the mom of a student tutored by REACH.
"REACH has literally saved my life . . . I know this is exactly where God wants me to be," says current student Will Remigio from Wilkes Barre, Pa.
Church members interested in spending a year as an urban missionary while earning university credit should consider applying now for the June 2016 cohort with REACH. Apply online at: reachcolumbiaunion.org.