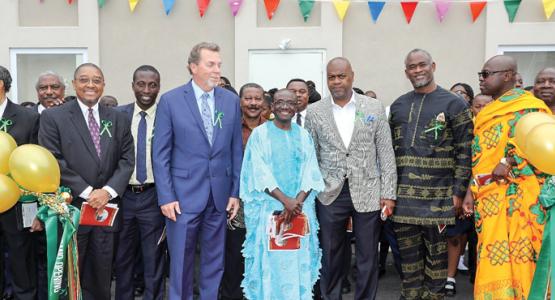 African Congregation Celebrates New Church Building
July 10, 2017 ∙ by owetmore ∙ in Allegheny East Conference, This Month's Issue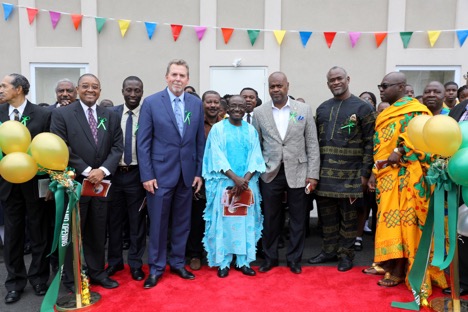 Story by LaTasha Hewitt
The Ebenezer Ghana church in Newark, N.J., recently celebrated the grand opening of their new church building. After 12 years of renovation, they were excited to open their doors to members and special guests as part of their "Thus Far the Lord Has Helped Us" theme.
The mayor of Newark, N.J., Ras J. Baraka, gave congratulatory remarks, along with a few other dignitaries. The service also included speaker Henry J. Fordham III, AEC president, musical selections from various choirs and an offering of thanksgiving. The Ebenezer Ghana church collected a grand total of $70,000 to assist in its mission, including donations from AEC and the Columbia Union Conference.
In 2002 Amofah Asamoah, pastor of the New Jersey Ghana church in Newark, and his 40-member congregation, worshiped in the gymnasium of the Trinity Temple Seventh-day Adventist School in Hillside, N.J. Three years later, New Jersey Ghana purchased a small building in Newark, began the renovation process and later changed its name to the Ebenezer Ghana church. Renovation was delayed due to unforeseen circumstances, and, as a result, church members began a fundraising campaign that raised $800,000.
"What I have learned during our building project affirms that God can use ordinary people to do great things for Him. We solicit His continuous blessings and guidance as we dedicate ourselves for the next phase of our ministry in the city of Newark," says Asamoah.
Caption: Columbia Union Conference officials, Seth Bardu, treasurer; Emmanuel Asiedu, secretary/treasurer for the Columbia Union Revolving Fund; and Dave Weigley, president, join Amofah Asamoah, pastor of Ebenezer Ghana; Ras J. Baraka, mayor of Newark, N.J.; and other dignitaries and guests, to celebrate the grand opening of the new church building.