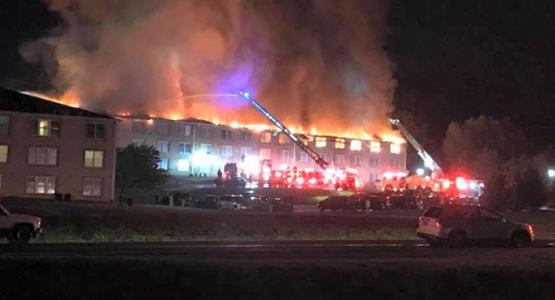 Hagerstown Church Cares For Families Displaced by Fire
August 24, 2017 ∙ by vmbernard ∙ in Chesapeake Conference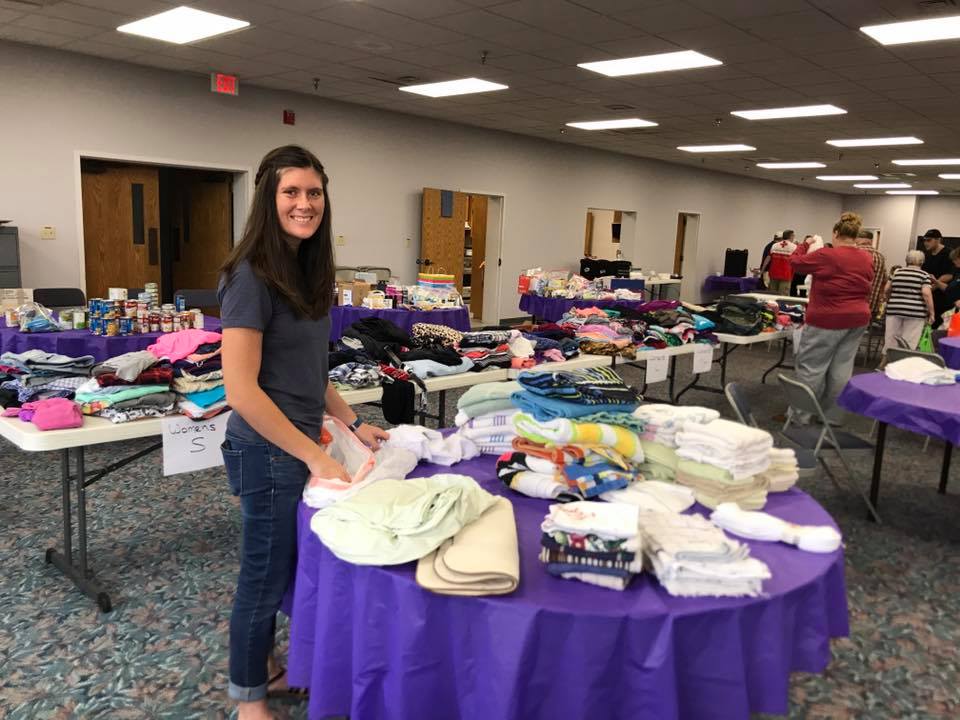 Story by V. Michelle Bernard / Photos Courtesy Hagerstown church
Ray Valenzuela, the associate pastor of Chesapeake Conference's Hagerstown (Md.) church, was thinking about how the church could help families displaced by a fire in the nearby Woodbridge Apartments, when a representative from the Red Cross called to ask if they were willing to open up the church as a resource center.
For the past several days, Valenzuela, local church members and leaders from other local faith and community organizations have been collecting and distributing food, gift cards, clothes and providing medical services to the impacted residents. He estimates they have already helped 35-40 people, and the church plans to continue to be open to distribute food and clothes.
On Sunday they will host a previously planned block party with a dunk tank, slip and slide, free food, back-to-school haircuts and games. This gives community members another opportunity to donate gift cards and school supplies to those impacted. Besides physical resources, volunteers have also offered prayer and spiritual support. "What a blessing we already had this [event] planned," says Valenzuela. "Now we're shifting focus, using it as an event to collect funds to help these families. Many of them have lost everything and are starting from scratch. The blessing is that different organizations are coming to offer help as well."
Valenzuela says church members have been feeling the need to be more of a presence in the community and wondering if "our community would even notice if we weren't there," he says. As a result, the leadership team started planning bimonthly events, like the upcoming block party. After opening up the church as a resource center for those impacted by the fire, Valenzuela reports that many people who have never heard of or seen the church are now entering it to receive or drop off supplies.
Click here to help the displaced people.