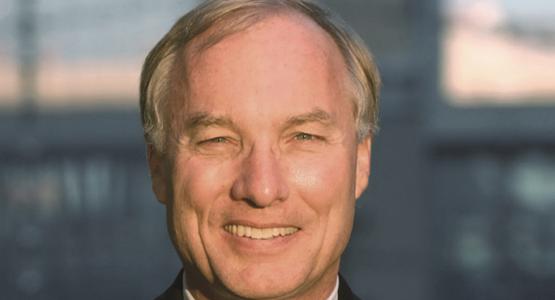 Maryland Comptroller Peter Franchot to Speak at 2017 Washington Adventist University Commencement April 30
April 20, 2017 ∙ by vmbernard ∙ in Washington Adventist University, Education
Story by Donna Bigler
Maryland Comptroller and Honorary Alumnus Peter Franchot will be the commencement speaker for Washington Adventist University's 2017 Commencement Ceremony on Sunday, April 30. Franchot is one of four state-wide elected officials in Maryland, and is the state's 33rd comptroller, currently serving his third term in that office. Commencement will be held from 10 a.m. to 12 noon at Show Place Arena, located at 14900 Pennsylvania Avenue in Upper Marlboro, Maryland.
As comptroller, Peter Franchot is the state's chief financial officer who collects the revenue that funds state programs. He is also a member of the Maryland Board of Public Works and vice-chair of the Maryland Retirement and Pension System. In addition, Franchot is a regulator of the state's alcohol, tobacco and motor fuel industries, and he provides information technology services for most state agencies.
"Peter Franchot has worked tirelessly to keep Maryland competitive in this knowledge-based economy, and he is creating a climate of opportunity for state residents and our students," said Weymouth Spence, WAU president. "He has long been a friend of Washington Adventist University, and is a special supporter of our Business and Communications Department's Regional Champion Enactus team, which works to resolve community issues using creative business practices. We are proud to have Peter Franchot's friendship and support, and pleased that he is an honorary alumnus of this University."
Comptroller Franchot earned his undergraduate and graduate degrees in Massachusetts – his Bachelor of Arts degree from Amherst College and his Juris Doctor degree from Northeastern School of Law. Prior to being elected comptroller, he spent 20 years in the Maryland General Assembly, representing the residents of Montgomery County. Since that time, in recognition of his work on behalf of Maryland taxpayers, Peter Franchot has been awarded by the Association of Government Accountants with their highest honor, the William R. Snodgrass Distinguished Leadership award. He is a resident of Takoma Park, Maryland, where he lives with his wife and two children.
Leading up to the Commencement Ceremony, WAU graduates and their families will participate in a series of events, starting with the Consecration Ceremony on Friday, April 28 at 8 p.m. at Sligo Seventh-day Adventist Church, located on campus at 7700 Carroll Avenue in Takoma Park. Chaplain Kumar Dixit of WGTS 91.9 will be the featured speaker.
A Baccalaureate service will be held on Saturday, April 29 at 11:15 a.m., also at Sligo Seventh-day Adventist Church on campus. Pastor Jose Rojas of the Movementum Ministry will be the featured speaker.