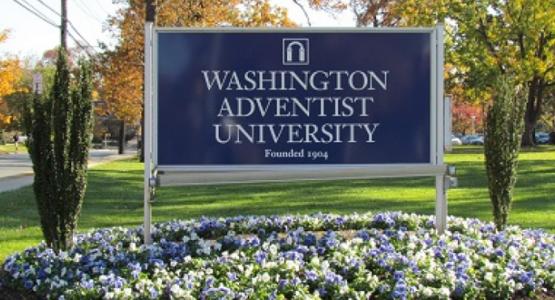 Washington Adventist University is Ranked by Bestcolleges.com Among the 2017 Top 25 Best Four-Year Colleges in Maryland
April 11, 2017 ∙ by vmbernard ∙ in Washington Adventist University, Education
Story by WAU Staff
This year, Washington Adventist University (WAU) is ranked among the 40 best colleges in Maryland by Bestcolleges.com, placing 22 out of the 25 best four-year colleges. WAU is also ranked among the four best online colleges in Maryland. Bestcolleges.com provides the rankings to approximately 100,000 visitors a week in an effort help prospective students find the school that best meets their needs. It bases its rankings on propriety research and hundreds of independent college rankings.
Bestcolleges.com describes Washington Adventist University (WAU) as a place where students can choose from BA and BS degrees in a variety of fields, and it points to the WAU "special programs and associations, including an honors program that provides motivated learners with the chance to join like-minded students in a rigorous learning community." The website profile for WAU also points to the University's music program as "one of the best among colleges in Maryland, with many of its groups – including the Collegiate Chorale – performing at Carnegie Hall and other domestic and overseas locations."
According to Bestcolleges.com, Washington Adventist University is also "one of the best online colleges in Maryland and one of the few private schools to make the list." The WAU School of Graduate and Professional Studies currently offers two master's programs online, one in business (MBA) and the other public administration (MA). Last year, the WAU online master's program in public administration was ranked by the Grad School Hub website among the "Top 30 Most Affordable Online Master's Degree Programs in Public Administration."
Washington Adventist University is located in Takoma Park, Md., and is part of the Seventh-day Adventist system of higher education. Bestcolleges.com notes that the school as "focused on Christian-centered education and includes a spiritual component not found at every school. WAU is open to students of all faiths."
Among the 13 Adventist colleges and universities ranked by the U.S. Department of Education in its College Scorecard, WAU has the third lowest average annual cost after financial aid is applied, and is sixth highest in the salaries earned by its graduates.