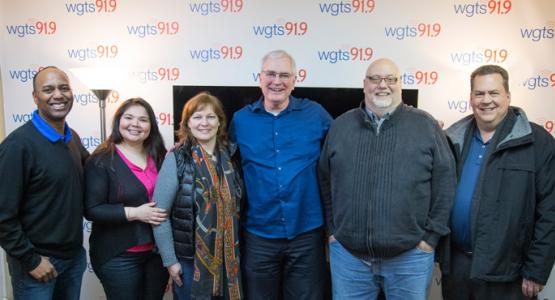 WGTS 91.9 Listening Family Sponsors More than 950 Children
February 15, 2017 ∙ by vmbernard ∙ in Washington Adventist University
Story by Jerry Woods
WGTS 91.9 listeners gave an early Valentine's present to more than 950 children. The listeners stepped up to sponsor children through Compassion International during WGTS' Days of Compassion Event. The two-and-a-half day event spotlighted the stories of children growing up in poor areas of the world and provided listeners the opportunity to meet the needs of those children.
"The WGTS listening family has shown once again how generous they truly are. We are grateful to be a part of something so powerful and life-changing for so many children around the world," says Kevin Kruger, WGTS general manager.
Compassion International helps empower over 1.9 million children around the world through programs that provide food, medical care, Christian education, skills training and spiritual guidance.