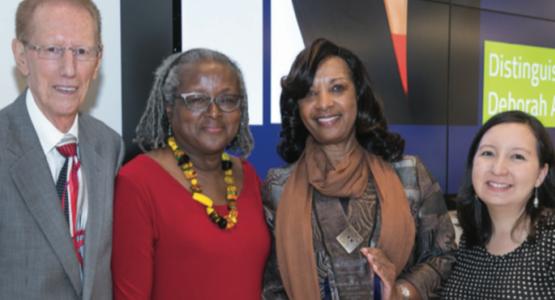 Adventist Honored by Top University in Ohio
January 08, 2018 ∙ by vmbernard ∙ in Allegheny West Conference
Story by Bryant Smith
Case Western Reserve University Mandel School of Applied Social Sciences in Cleveland recently honored Deborah A. Hill with the 2017 Distinguished Alumnus Award at an elaborate reception.
This award is the highest honor granted by the alumni association to an alumnus who has demonstrated extraordinary professional success and achievements over the span of their career. She is the first Seventh-day Adventist to be honored by Case Western Reserve University, ranked the number one university in Ohio. Her name will be placed in the school's "Hall of Fame."
Among her many contributions, she has served as a two-term elected City Councilwoman, the first elected public official in Allegheny West Conference. She served on the Allegheny West Conference Committee, served two terms on the Columbia Union Conference Executive Committee and currently serves on the Board of Trustees of Washington Adventist University in Takoma Park, Md.