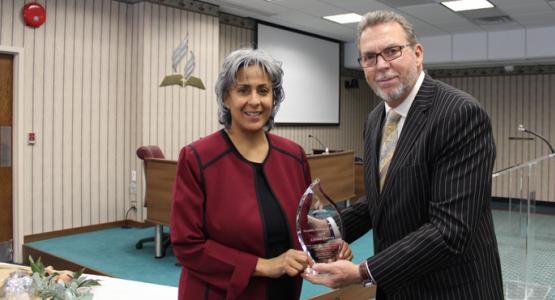 Lillian Torres Recognized as 2018 Notable Person of Honor
November 15, 2018 ∙ by vmbernard ∙ in Pennsylvania Conference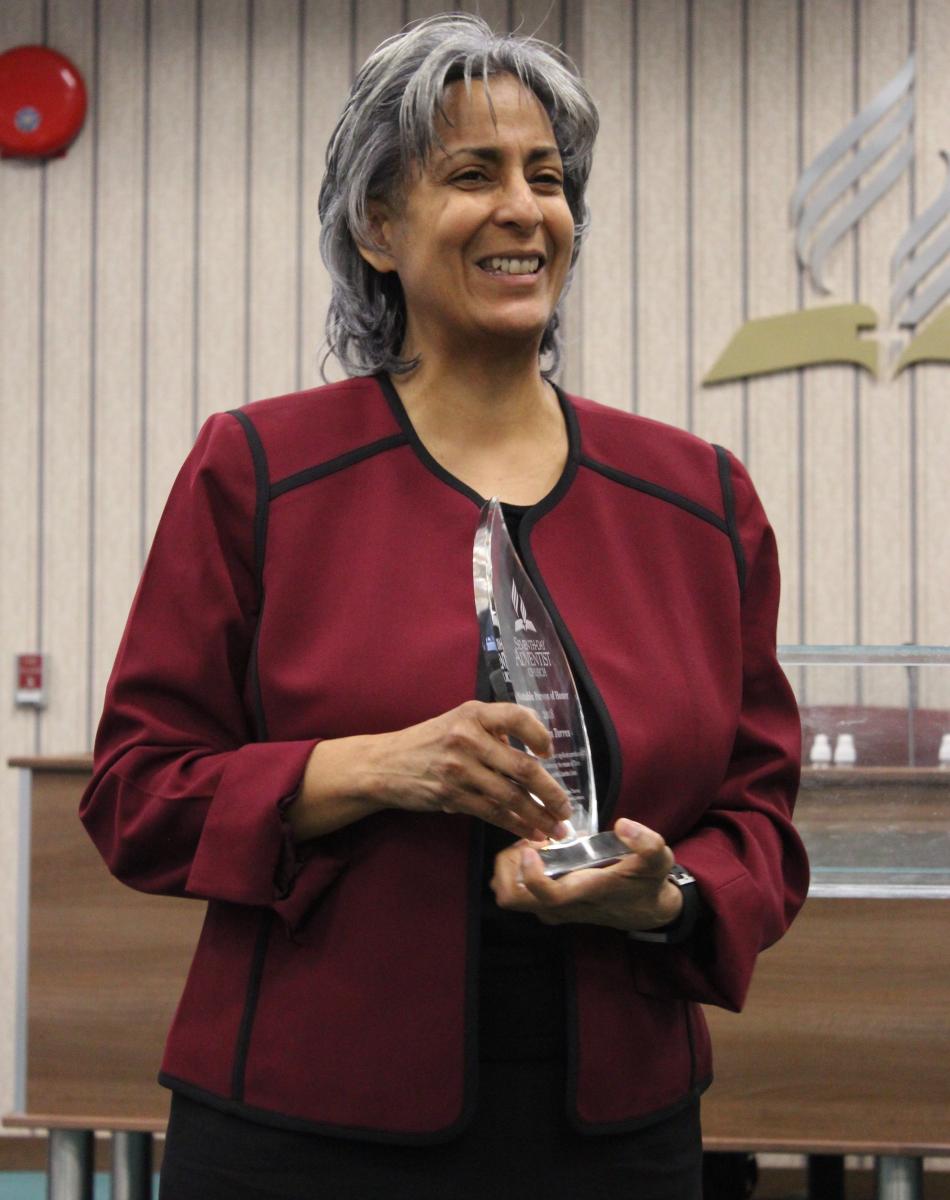 Story by Celeste Ryan Blyden
C. S. Lewis once said, "Relying on God has to start all over every day, as if nothing has yet been done."
Lillian Torres, one of the Columbia Union's 2018 Notable Persons of Honor, has relied on God throughout her 24 years in full-time ministry, with 13 years of self-supported work and nine years as a medical missionary.  
She currently serves as Bible worker trainer and coordinator for the Pennsylvania Conference, and was nominated by its president, Gary Gibbs. He calls her a "tireless worker who is making a valuable contribution to the Lord's work."
Torres was born and raised in New York City in a family with two parents and four brothers. She has a bachelor's degree in communication, a master's in Pastoral Ministry from Andrews University (Mich.) and has completed a medical missionary training course.
Using her education, Torres has served in various capacities, including serving as a medical missionary, conducting evangelism workshops and presenting discipleship training and soul-winning seminars around the Columbia Union and across North America. She has truly allowed God to use her in each of these endeavors and has impacted the lives of so many people searching for Christ. She has also served the Pennsylvania Conference as a lay trainer, supervising and mentoring Bible instructors as co-director of Simplicity—an urban outreach ministry in Allentown—and as one of several conference Youth Ministries coordinators.
Torres says that her ministry is centered around discovering the endless love of God manifested in Christ Jesus on the cross. She's passionate about educating, equipping, empowering and mobilizing lay members to get involved in ministry, share their faith, give Bible studies and lead people to Christ.