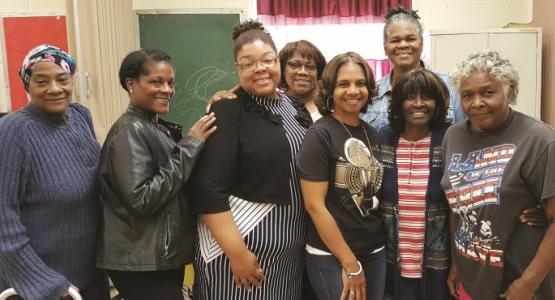 Temple of Praise Facilitates Grief Support Group
November 06, 2018 ∙ by Web Administrator ∙ in Allegheny West Conference
Story by Bryant Smith
The Temple of Praise in Cleveland quarterly hosts GriefShare, a Christ-centered grief support group comprised of friendly, caring people who walk alongside each other and provide comfort through one of life's most difficult experiences—the death of a loved one. The group is built around a 13-week video and a small group discussion curriculum. It also includes a workbook that helps guide participants through personal reflection, journaling and Bible readings for hope and encouragement.
The group discussion time, intentionally set aside to learn, comfort and help each other, is a powerful part of the class and helps to build strong relationships. "It's extremely rewarding to see the growth that participants have made and how they're able to turn around and help others," says Kim Davis, Disability Ministries leader and one of the group facilitators. "Our team [is] awesome and remains prayerful throughout the year for the ministry and for each of the participants. Each facilitator has experienced grief and also benefited from participating in the classes."
Special classes on managing grief during the holidays and how to grieve the loss of a spouse are also incorporated. GriefShare classes are held at the church every Sunday from 2–4 p.m. and run through December 16.