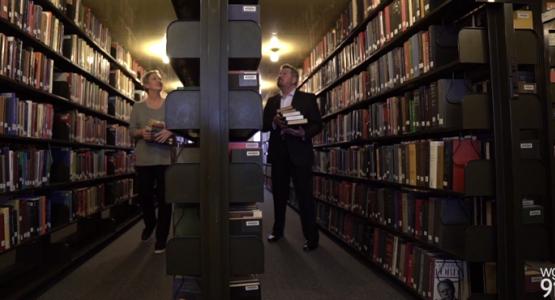 WGTS 91.9 Words of Hope: "Turn the Page"
March 08, 2018 ∙ by vmbernard ∙ in Washington Adventist University, Perspectives
Each month WGTS 91.9 staff share a short film that adds perspective to those very real moments everyone faces, reminding you there is hope through Jesus.
"Sometimes, it feels like what's on the next page is too much for me to bear," says WGTS host Stacey. 
For you it might be a change you weren't expecting; a marriage that is falling apart, a job you've lost, or that phone call that changes your entire life," says WGTS host Johnny.
Johnny and Stacey share the latest Words of Hope that God is the author of every chapter in your life, so don't be afraid to turn the page."
WGTS 91.9 Words of Hope | 014 - "Turn the Page" from WGTS 91.9 on Vimeo.