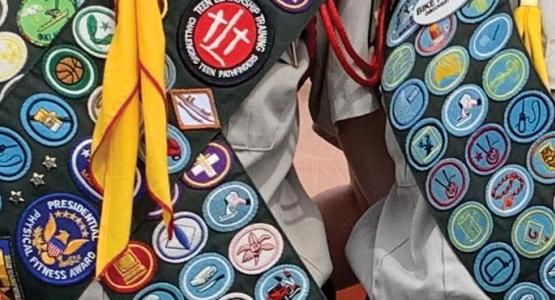 Ohio Pathfinder Uses Sign Language to Help in Pin Trade
October 23, 2019 ∙ by vmbernard ∙ in Pathfinders, Ohio Conference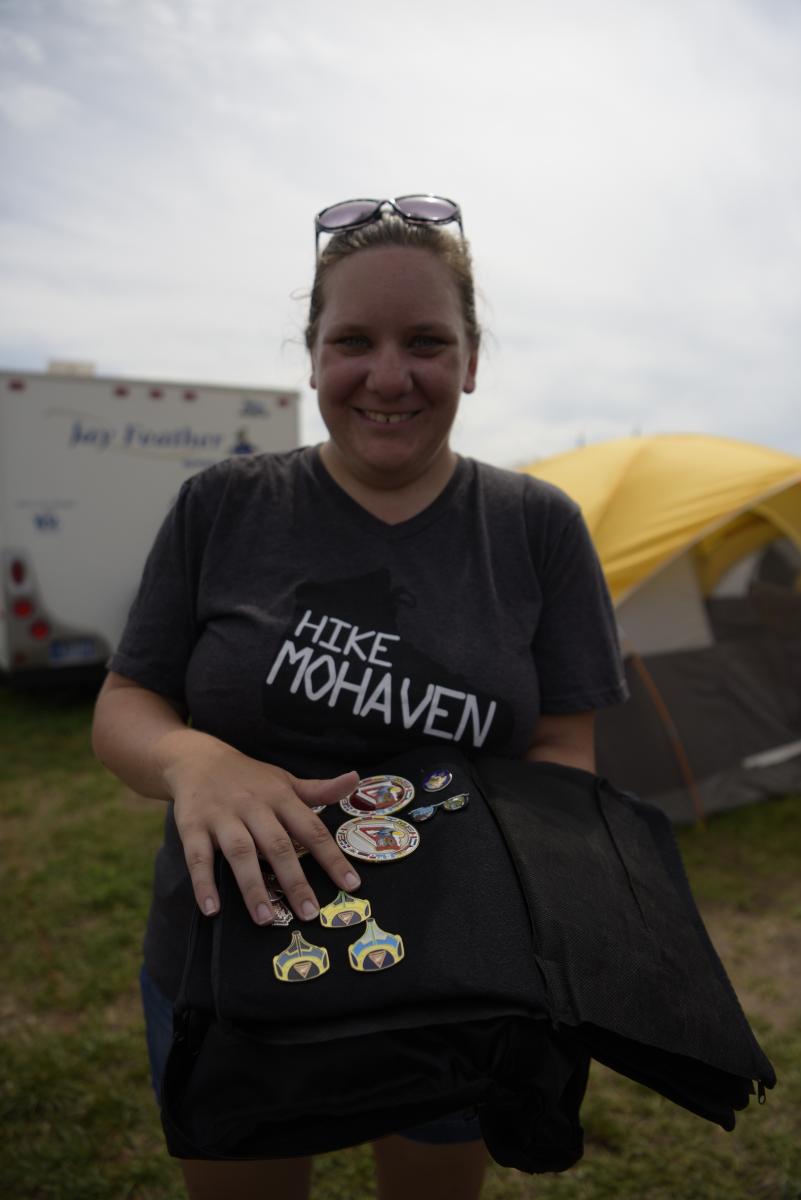 Story by V. Michelle Bernard / Photo by Sonja Berg-Hults
Ever earn a Pathfinder honor that you thought you'd never use?
Debbie Hall (pictured), a Pathfinder leader who traveled with Ohio Conference of Seventh-day Adventists Worthington Seventh-Day Adventist Church group at the 2019  International Pathfinder Camporee, received these pins from a trade with Marye, a deaf and legally blind girl.
After writing notes for a bit, Hall revived her sign language skills she learned earning the honor years ago. "The honors are actually good to learn and good to study. And it's not just an honor. It's a lesson that you can take into the real world and actually use it," she says.
Read articles from the October 2019 Visitor: