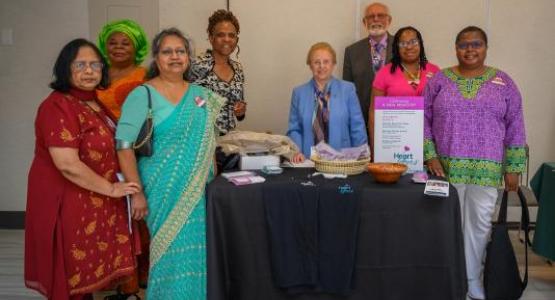 Sligo's Ministry Lifts Broken Hearts
October 31, 2019 ∙ by rbacchus ∙ in Potomac Conference, This Month's Issue
Story by Tiffany Doss
A plethora of thoughts swarmed around in her head as she entered the church for the first time after her husband's funeral. Charlotte Conway and her husband, Bob, had been members of Potomac Conference's Sligo church in Takoma Park, Md., for 37 years—but now things were different.
The familiar sense of belonging she embraced every time she walked into the massive edifice to worship was replaced with uncomfortable feelings of loneliness and uncertainty. Conway remembers sitting on "their pew" in "their spot" with tears flowing. Should she stay, or should she go home? The grief was overwhelming.
That was seven years ago. Conway says she's coping better now, thanks to HeartLifters, a growing ministry at Sligo that embraces surviving spouses and those who have spouses with dementia. HeartLifters began two years ago with a simple conversation. 
"Three of us in the church office realized that we had one thing in common—we all had lost our husbands. Two from cancer and one from Alzheimer's," explains Conway. "We had mutually experienced the loneliness of attending church without your spouse and the absence of socializing with your couple friends. So we decided to do something. We didn't want to start a bereavement ministry—we wanted to bring hope, joy and love through a sympathetic ministry of compassion."
Now about 120 members participate in HeartLifters. "We visit homebound members, send cards, host a weekly prayer line, attend year-round social events and participate in life-enhancing workshops," shares Conway." Sligo's Youth and Young Adult Ministries team also participates in HeartLifters on Helping Day—a day young people step in to assist a HeartLifter with tasks in their homes.
The HeartLifters Ministry has had a palpable impact. "My back would be so painful that I couldn't go to church," says one member, who lost her husband, "but when I attended HeartLifters, my pain subsided." Another member, Ruth Larsen, thanked the group for remembering her on Valentine's Day. "It was the first Valentine's card I had received since my husband's death," she says.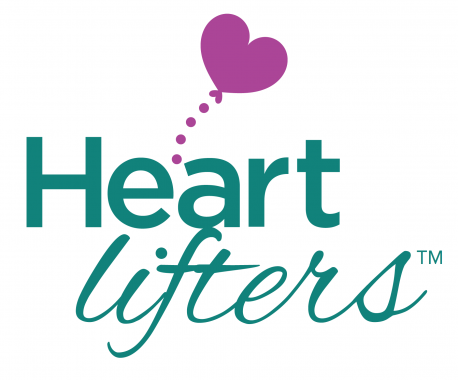 Conway says she sees HeartLifters filling a real need to help those who are lonely in the church. "Loneliness is one of the major problems of the world that has not been addressed. That's particularly true in the United States. Aging alone is fearful, as well."
February 29, 2020, has been designated as HeartLifters Day at Sligo. Mike Tucker, speaker/director from Faith for Today, will share his heartbreaking story of losing his spouse. He will be preaching for both worship services and presenting to the HeartLifters in the afternoon.
The group hopes the ministry will be a blessing to many across North America. For more information, visit HeartLifters.org.