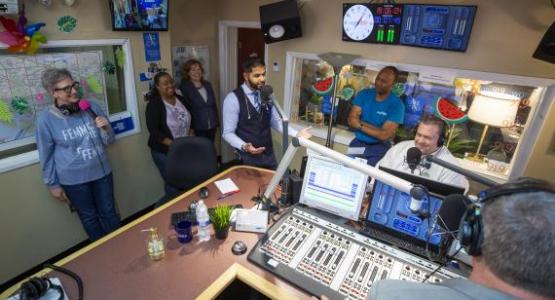 WGTS 91.9 Listeners Set Spring Fundraising Record
May 21, 2019 ∙ by vmbernard ∙ in WGTS
Story by Jerry Woods
More than 3,200 WGTS 91.9 listeners showed their support by making a gift during the spring fundraiser. Together their gifts set a new spring fundraising record. These gifts come just as WGTS prepares to move to a new facility this summer.
"God is working through the WGTS listeners to reach even more people for Jesus through this ministry. To see so many listeners step up and say, "I'm all in" is really encouraging. It's going to allow WGTS to continue to grow, to expand, and to serve even more people throughout the Washington D.C. area and beyond," said WGTS General Manager Kevin Krueger. "It's very humbling to see listeners say they believe in what they see happening at their station."
WGTS 91.9 is a 61-year-old ministry which serves over 600,000 listeners each week in the greater Washington D.C. area and around the world.