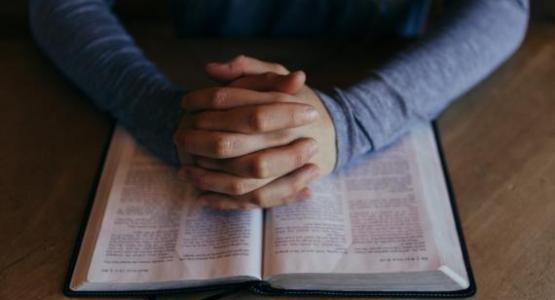 Columbia Union Designates 2021 as 'Year of the Bible'
March 02, 2020 ∙ by vmbernard ∙ in UpFront, 5 Things You Should Know, Columbia Union News, This Month's Issue
What does the Bible mean to you, and how has it impacted your life?
For Seventh-day Adventists, the Bible—God's Holy Word—is foundational, fundamental and remains our only creed. The Bible is God's letter to humanity, tells His story and reveals His great plan of salvation. Through reading and studying the Bible, we learn about God's love and laws, how to relate to Him and each other, and discover what the future holds. This timeless treasure provides guidance for our lives, answers to our questions and inspiration for our worship. It paints a picture of God, draws us to Him and transforms our character.
To highlight the important role that the Bible plays in our faith and daily life, the Columbia Union Conference Executive Committee has voted 2021 as the "Year of the Bible."
Our goal is to promote a strong focus on the primacy of the Word of God, encourage increased Bible reading and study, and provide opportunities for members of all ages to contemplate and share how the Bible impacts their lives in meaningful ways.
How to Get Involved: The essence of our relationship with God is based on the time we spend in His Holy Word. To participate in this yearlong emphasis, members across the union are encouraged to make it a priority to read, study, memorize, recite, discuss, share, post, tweet and meditate on Scripture.
To facilitate this special initiative, we are planning to publish a devotional book, produce videos and podcasts, promote this project in our annual calendar and at special events, and create social media engagement opportunities.
Our hope and prayer is for this emphasized focus on God's Holy Word in our lives to positively affect our relationship with Him, each other and the community.
Will You Join Us?
To learn more about the project and view the devotional submission guidelines, please visit columbiaunionvisitor.com/yearofthebible.