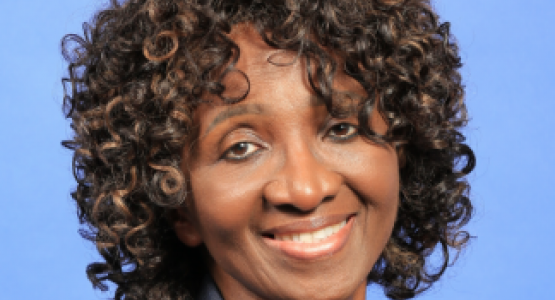 Columbus All Nations Member Offers Simple Solutions
June 04, 2020 ∙ by rbacchus ∙ in Allegheny West Conference, This Month's Issue
Story by Benia Jennings
Ekele Nwankwo is a woman on a mission to sustainable well-being. As an active member in the Health Ministries Department at Allegheny West Conference's Columbus All Nations (Ohio) church, she uses her wealth of experience as a doctor of naturopathy in original medicine to encourage church members—primarily women ages 30 and above—to live a healthy life.
"Choosing to ignore a manufacturer's manual for newly purchased devices is an easy way to damage or misuse it," says Nwankwo. "Likewise, the functions of the human-machine can be slowed by ignoring guidance given for its operation. By demonstrating the effective use of simple remedies, I aim to show others how to avoid many diseases all too common in our society."
Driven by her faith after having overcome many personal and professional challenges, Nwankwo is committed to helping women make better and well-informed choices regarding their health and to reach for their life goals. By organizing cooking classes, workshops and other wellness events, many participants are said to have seen improvements in their health.
Nwankwo's recent book, Simple Solutions: A Trip Into Sustainable Well Care, explores the relationship between food, lifestyle, longevity and disease from ancient to present times. She outlines simple natural remedies, recipes, scientific research and testimonials, based on careful adherence to "God's original plan," showing how one can live abundantly with total plant-based nutrition. Nwankwo is also the co-author of I Am Loved—the 2020 General Conference Women's Ministries devotional. A mother of four, she holds doctoral degrees in Health Care Chaplaincy and Naturopathy.