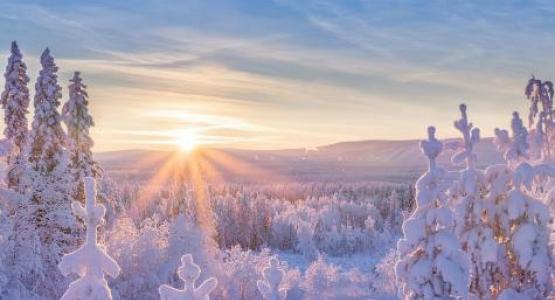 January 24, 2021: Who Am I?
December 29, 2020 ∙ by hdecena ∙ in Coronavirus Pandemic, Year of the Bible, Allegheny East Conference
"I sought the Lord, and He heard me, and delivered me from all my fears" (Ps. 34:4, KJV).
On Sunday, March 29, 2020, I received a call from my daughter Andrea, a nurse, telling me that she had a temperature of over 101 degrees, was being sent home from work and was going to be tested for COVID-19. I prayed with my daughter and claimed God's promises over her.
As the days went on, Andrea started getting better, and I proclaimed to family, "Praise the Lord, our prayers have been answered." But on April 9, when she finally got the results back showing she was positive for COVID-19, my faith started to waver. I had heard on the news that doctors were reporting that sometimes patients diagnosed with COVID-19 would get better, and then, within a few hours, would be placed on a ventilator.
While these thoughts ran through my mind, the Holy Spirit spoke to me and said, "Who am I to you?" I immediately picked up my Bible and turned to Exodus 3:14 where God told Moses who He was: "I AM THAT I AM."
My prayer quickly changed from, "Lord, heal my daughter" to "Lord, forgive me for doubting You. Help me to have faith in You."
Before turning to the Bible, I thought I had to pray more, fast more; I had to do something reasonable to help God as I waited for Him to heal my daughter. I was trying to force God to be what I wanted Him to be instead of allowing Him to be who He is.
God, if we find ourselves wavering in our faith, may we turn to Your Word, and may You remind us that You are a faithful, loving God, and the great "I AM." Amen.
Kelly Strickland is an elder at the Rehoboth church in Pennsylvania.
Read more devotionals:
Join the Journey 
To help you dig deeper into God's Holy Word this year, we're offering:
Every Month—This calendar, themed "Words of Life," coincides with the devotional book and videos. It features a biblical topic and verse each month, with additional passages for further exploration, study and ideas on how to apply the concepts in your daily life.