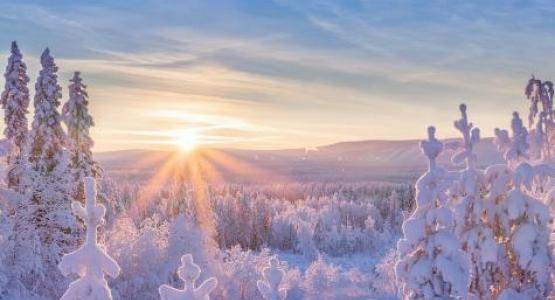 January 28, 2021: Bearing Fruit
December 29, 2020 ∙ by hdecena ∙ in Year of the Bible, Potomac Conference, Education
"But the fruit of the Spirit is love, joy, peace, forbearance, kindness, goodness, faithfulness, gentleness and self-control. Against such things there is no law" (Gal. 5:22–23, NIV).
When I think about the fruit of the Spirit, I think about our pastor's Week of Prayer. Each day he focused on one "Fruit of the Spirit" and brought a different fruit to represent that particular "fruit." He told us how the fruit was good for our bodies, and then related it to our spiritual lives. At the end of each talk, we got to taste the yummy fruit.
When I think about the fruit of the Spirit, some fruits stick out more than others. They are all important, but love, patience, faithfulness and self-control are the ones that mean the most to me.
We need love because God loves us and wants us to love our neighbors as we love ourselves. We need to love everyone because God first loved us. We need patience because, when people are sometimes slow or drive us crazy, we need to practice patience with them. We need faithfulness because when life gets tough and you don't know what to do, you need to have faith in God. He will get you through everything, even when life is at its hardest. Lastly, we need self-control. When we feel angry, we need to remember to have self-control and know that God will help us.
I have to use these fruits every day when I watch my brother. I have to be patient with him and understand why he may get angry at times. I also have to use self-control and close my mouth when I feel like saying bad things back to him.
Dear God, please help me to be faithful and remember that You will give me self-control. Amen.
Sara Clow is a sixth-grader at Tappahannock Junior Academy in Virginia.
Read more Devotionals
January 25: Built in Him
January 26: One Day Soon
January 27: Thank You For Loving Me
January 28: Bearing Fruit
January 29: No Need to Operate
January 30: One Unforgettable Sabbath
January 31: Keep on Praying
Join the Journey 
To help you dig deeper into God's Holy Word this year, we're offering:
Every Month—This calendar, themed "Words of Life," coincides with the devotional book and videos. It features a biblical topic and verse each month, with additional passages for further exploration, study and ideas on how to apply the concepts in your daily life.