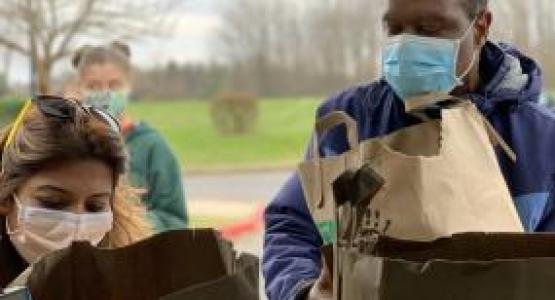 New Hope Church Meets Food Insecurity Needs a New Way This Thanksgiving
November 25, 2020 ∙ by vmbernard ∙ in Coronavirus Pandemic, Chesapeake Conference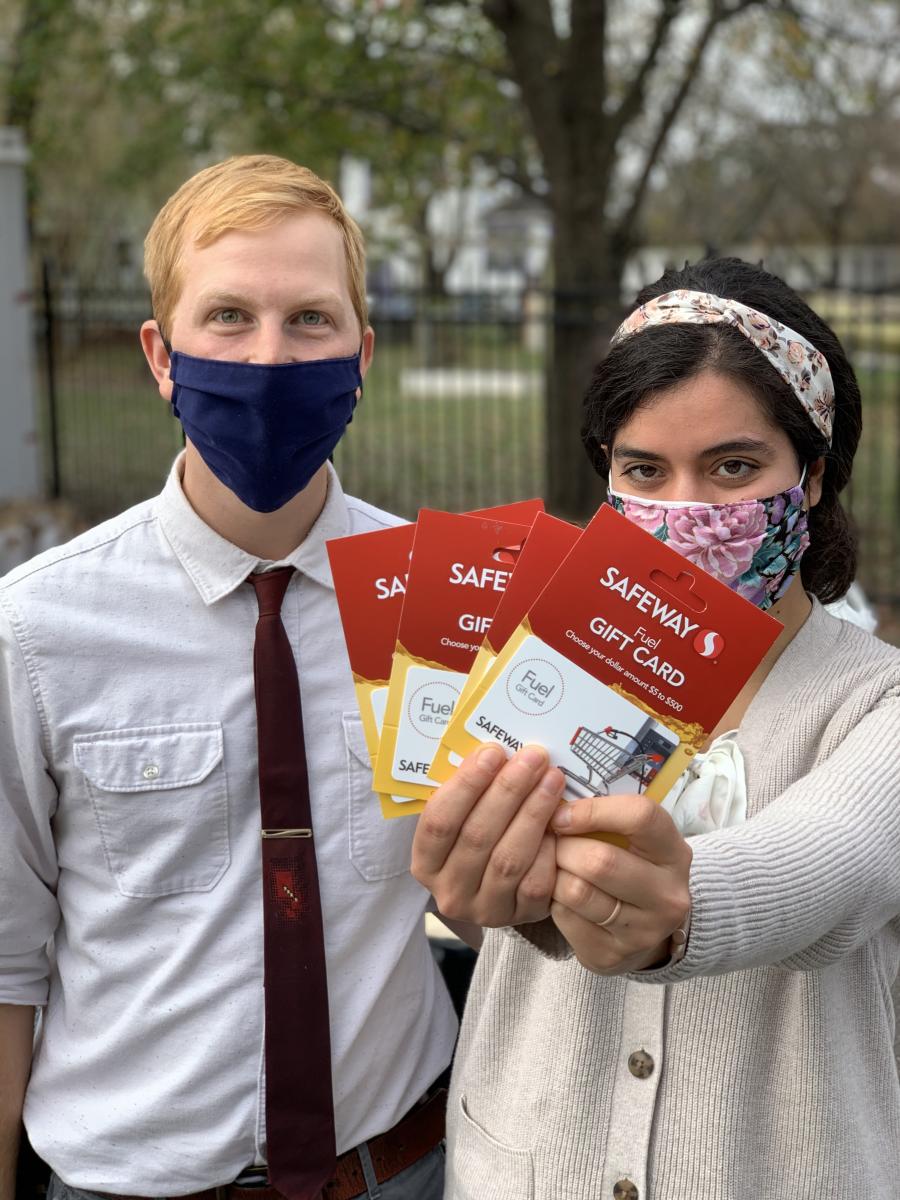 Story by V. Michelle Bernard
Many churches normally go into high gear around the holidays, working to ensure that local families in need will have a full Thanksgiving meal and pantry. But what are they doing this year, months into the pandemic?
Last Sabbath, New Hope Adventist church, located in Fulton, Md., hosted their Festival of Hope, a yearly event where members normally donate food and then distribute it to local non-profits like Grassroots, HopeWorks, Laurel Advocacy & Referral Services, Inc., (LARS), and Sarah's House. But this year, it's different.
In past years, church members would donate hundreds of bags of groceries and turkeys. The church's Pathfinder scouting group would also drop off hundreds of grocery lists and bags in the neighborhoods surrounding the church. A week later they'd return and collect the bags full of groceries.
In addition to some 100 turkeys and a smaller amount of groceries, members instead contributed more than $5,600 so the church can donate grocery store gift cards that will support kids and family needs in the community through those same community organizations: Grassroots, HopeWorks, LARS and Sarah's House. 
"While this year has brought lots of challenges to all of us; businesses, organizations, places of worship and people, the need this year is even greater because of the pandemic," says Mike Speegle, senior pastor at New Hope Adventist Church. "So while our community partner organization's needs have changed, there was no way we weren't going to help them help our community. So we adjusted from donating lots of groceries to donating lots of gift cards."
The church, in collaboration with Columbia Community Cares, has also operated a food pantry in their lobby for the last seven months. Local community and church members "shop" for local families in need of extra food during this time and then deliver it. So far, they've helped feed thousands of families.
"People find themselves in lots of circumstances, sometimes in their control, sometimes out of their control. It's important for us to be good neighbors to our neighbors. We have a statement we try to live out: it's always a good thing to do a good thing," adds Speegle.
Pictured above:  John Henri and Melody Rorabeck display some of the gift cards that will be donated to local charities.