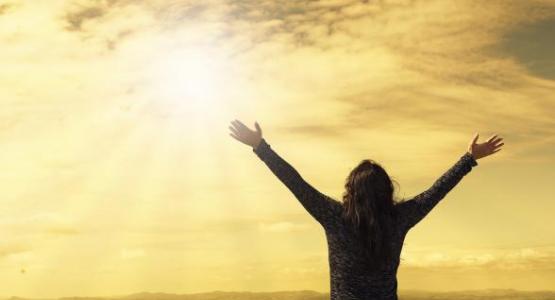 A Pandemic Praise and Worship Project?
December 14, 2020 ∙ by vmbernard ∙ in Potluck
Story by V. Michelle Bernard
In addition to the stressors from the pandemic, in 2020, both Denise Barclay's husband, David Thompson, and mother faced extremely challenging medical issues. But Barclay believes that "God orchestrated the events that would shape, inspire and facilitate the opportunity to release an album. "[It's] my pandemic praise and worship project!"
Barclay believes God spared her husband's life and opened the opportunity for him to partner with her producer, John Stoddart, to record all her lead vocals—all at home.
"I could not imagine, in my wildest dreams, being able to record an entire album—especially from our home—but God knew [my husband's] stroke was just a sign of miracles to come, and the pandemic was just a pause for God to set us up for a new way to deliver sacred music."
Songs of Ministry
The idea for the album, Barclay's first in 12 years, was sparked after she led participants from Columbia Union Conference's 2019 Leadership Summit in a medley of familiar songs instead of only performing solos at the event. Then, as she was planning to serve as a guest musician for the upcoming 2020 Mountain View Conference Camp Meeting (later canceled due to the pandemic), she decided to record another album so attendees not familiar with her ministry or past recordings could "connect with and take home a collection of songs that could minister to them long after camp meeting," she says.
Barclay adds, "The lyrics and arrangement of each song brought such joy, peace and hope to our home, as the work was an opportunity for bonding, partnering and spending more time, basking in God's presence! Best of all, since the release on November 1, so many people have responded with how the music has touched them or inspired them to reconsider their walk with God. Mission accomplished!"
To order the album, visit watergirlmusic.com.