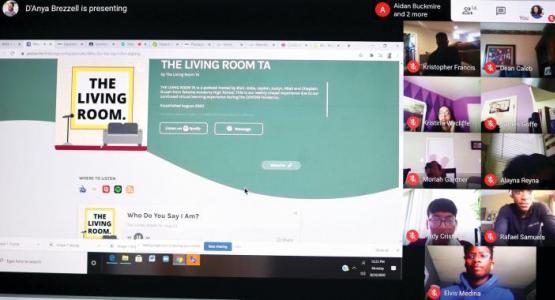 Takoma Academy Offers Expanded Learning Opportunities During Pandemic
November 18, 2020 ∙ by vmbernard ∙ in Coronavirus Pandemic, Potomac Conference, Education
Story by Salena Fitzgerald
Takoma Academy (TA) began the year in a virtual learning setting. Faculty and staff continue expanded opportunities for students to learn in a rigorous, yet accommodating structure. Teaching and learning in a remote environment, however, can pose challenges. TA recognizes these concerns and spent the summer bolstering their ability to offer effective virtual learning and additional supports for students academically, spiritually, socially and emotionally.
With the plan TA has set forth, students are now able to complete more classes in a semester using the Google Classroom platform to effectively and efficiently facilitate student-learning and progress.
Dual credits are still being offered from Washington Adventist University in Takoma Park, Md., and Andrews University (Mich.).
Extracurricular opportunities provided for students include Virtual Vegan Cooking; Creative Writing; Debate Team; HOSA–Future Health Professionals; NSBE Jr. (National Society of Black Engineers); Drama; Social Media; Podcast Internships and Community Service Opportunities with Chaplain B. Leah; and more.
"Takoma Academy is blessed to have families, students, faculty/staff and administration on board to present and receive an engaging curriculum that meets the needs of our students," emphasizes Principal Carla Thrower.