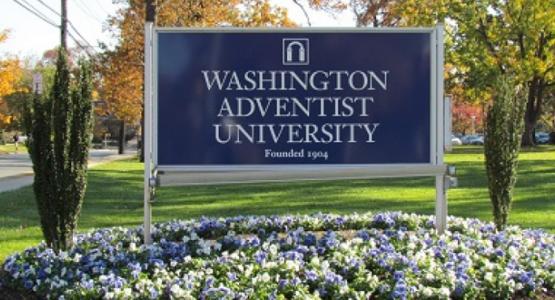 Washington Adventist University Looks Forward to Fall 2020
May 08, 2020 ∙ by vmbernard ∙ in Washington Adventist University, Education
Story by Washington Adventist University Staff
Washington Adventist University (WAU) is proud to offer high-quality Christian education in the nation's capital through which its mission to develop competent moral leaders is achieved. Although the challenges that COVID-19 has presented continue to make predicting the future difficult, WAU will move forward with this mission. Multiple contingencies are planned for many eventualities. An awareness of the distress some of these measures make on traditional student life is guiding WAU to seek guidance and think outside the box.
WAU is currently housing students adversely affected by COVID-19 over the summer and will be taking proactive steps to make sure that the residence halls are sanitized and ready for our on-campus students in the Fall. Non-students or outside individuals will not have access to the residence halls in the interim. Dean Timothy Nelson will be filling the role of Interim VP for Student Life until the process for filling the position can be completed.
In accordance with its liberal arts tradition, WAU is proud to continue to offer a comprehensive array of quality degrees and programs in 2020. Here is a list of included programs:
Education (Summer Teacher Institute)
English
Biology (STEM)
Business (Undergraduate/MBA)
General Studies (Pre-Law, Pre-Hygiene, Pre-Dentistry, Pre-Medicine & Pre-Osteopathy, Pre-Physician Asst., Pre-Physical Therapy, and other Pre-Professional Programs)
Health Care Administration
Honors College
Health Wellness and Physical Education
Medical Imaging (Associates Degree)/BS
Music (Music Therapy)
Nursing (RN/BSN; RN/MSN; Graduate Education & Business Leadership)
PreLaw for all Disciplines through Honors College
Psychology
Psychology: School Counseling
Respiratory BSN
Theology/Religion
WAU is hoping to welcome our students back to campus in the Fall. We will closely follow the guidelines for opening campus as mandated by the state and CDC. Please check wau.edu for updates.