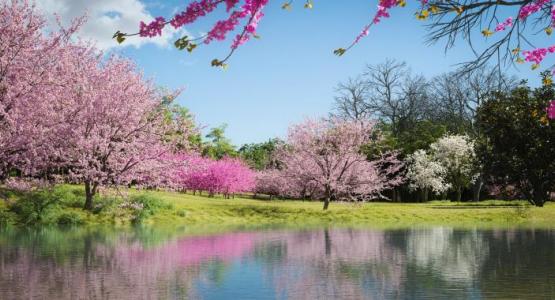 April 30, 2021: He Has a Plan
April 30, 2021 ∙ by hdecena ∙ in Year of the Bible, Potomac Conference, Education
"'For I know the plans I have for you,' says the Lord. 'They are plans for good and not for disaster, to give you a future and a hope'" (Jer. 29:11, NLT).
To me, this verse means that I do not have to worry and that I can trust God. He knows what He is doing and has a plan for me. It tells me that I was made for a purpose. I can have hope in Jesus because He holds the future in His hands and always has my best interest in mind. He loves us so much and knows everything about us. Even though we may go through trials and temptations and stumble off His path, He is always ready to help us get back on track.
When my mom was about six or seven months pregnant with me, my family was in a car accident. A woman drove through a stop sign and hit our car. Everyone was fine besides minor scrapes and bruises. My mom's wrist hurt and the car was damaged, but she was scared that something had happened to me. She prayed and prayed that I would be OK, and was so relieved when the doctor found my heartbeat. I can confidently say that God saved my life that day because He has a special plan for my life.
Dear God, thank You for the special plans You have for each of us and for Your great love. Help us to stay on the right path. We love You. Amen.
Asha Caruthers is an eighth-grader at the Olney Adventist Preparatory School in Maryland.
Join the Year of the Bible Journey 
To help you dig deeper into God's Holy Word this year, we're offering:
Every Month—This calendar, themed "Words of Life," coincides with the devotional book and videos. It features a biblical topic and verse each month, with additional passages for further exploration, study and ideas on how to apply the concepts in your daily life.