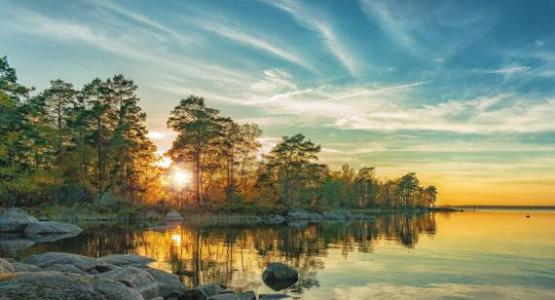 May 1, 2021: Plugged Into Christ's Power
April 21, 2021 ∙ by vmbernard ∙ in Year of the Bible, Potomac Conference
"Knowing this, that our old man was crucified with Him, that the body of sin might be done away with, that we should no longer be slaves of sin" (Rom. 6:6, NKJV).
When I was young in the faith, I had a lot of trouble with my "old man." The King James Version said he'd been destroyed, but mine sometimes seemed to be alive and well! I wondered if I was not a true Christian, although I loved Jesus and had given my life to Him.
When I eventually learned some other meanings for "destroyed," it finally all made sense. "Made useless" or "disabled" are also possible translations. Think of the difference!
If I destroy my cell phone, it will never work again. Contrary to this, if it has no charge, if it is "dead," then it's useless and disabled—it doesn't work at the moment. But I can still charge it if I want to, and then it works fine!
Romans 6 tells me I have a choice of which master to serve: sin or righteousness. I have the choice of recharging my old man or being crucified with Christ every single day.
So now, when I wake up in the morning, the first thing I do is put myself in the arms of Jesus, recommit myself to Him and thank Him that His death and resurrection to newness of life are mine too. Then I ask Him to live His life in me through the Holy Spirit.
When temptations come and my old man wiggles a bit, I can keep him powerless by choosing Jesus and asking for His power to resist. Jesus is faithful, and it works!
Dear Jesus, thank You that, though I can't control my old man, You can. Please help me depend on Your power always! Amen.
Gillian Bethel is a member of the Amicus church in Virginia.
Join the Year of the Bible Journey 
To help you dig deeper into God's Holy Word this year, we're offering:
Every Month—This calendar, themed "Words of Life," coincides with the devotional book and videos. It features a biblical topic and verse each month, with additional passages for further exploration, study and ideas on how to apply the concepts in your daily life.