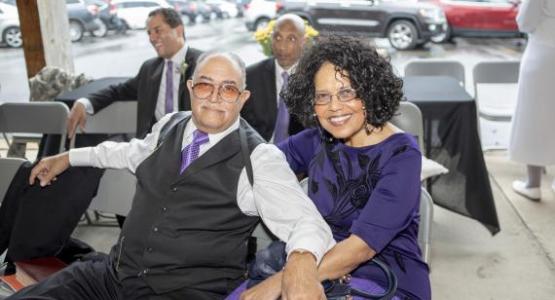 Washington Adventist University Introduces the Dr. Henry & Sharon Fordham Department of Religion
July 20, 2021 ∙ by vmbernard ∙ in UpFront, Allegheny East Conference, Washington Adventist University
Story from Washington Adventist University Communication Staff
Our Washington Adventist University community feels the immense weight of the tragic loss of our Board Trustee, Elder Henry J. Fordham, and his wife, Sharon. The loss of a great university supporter and servant leader of this magnitude motivates WAU to honor Elder Fordham and his wife for their lifetime of ministry.
With the support of the President's Cabinet and the WAU Religion Department, President Weymouth Spence announces the naming of the Henry and Sharon Fordham Department of Religion at Washington Adventist University.
Elder Fordham has been a fervent WAU supporter as a board trustee and president of the Allegheny East Conference. The ministry of Elder Fordham and his wife, Sharon, has been a fantastic example of unwavering and dedicated Christ-centered compassion for their communities and extended far beyond our local borders to touch the whole world. The gravity of their sudden absence cannot be understated. As the WAU community, we want to honor this legacy and motivate future generations to rise to the challenge of this couple's stature in Christian ministry.
We continue to pray for the Fordham family and the larger church community that mourns this unexpected loss. We all look forward to the day when we join Elder Fordham and Sharon as we all see the face of Jesus when He returns.