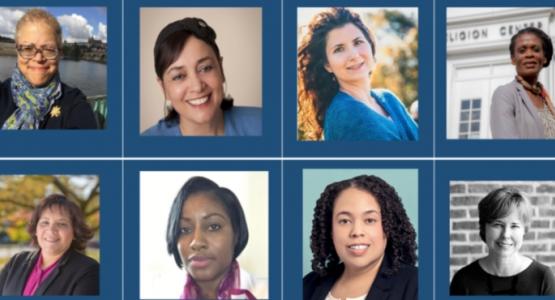 Wellness Wheel Turns at Sligo Church
May 03, 2021 ∙ by Web Administrator ∙ in Coronavirus Pandemic, Potomac Conference
Story by Debra Anderson
During the pandemic, Women's Ministries at Sligo church in Takoma Park, Md., offered a way to regain balance in all areas of life, introducing the "Wellness Wheel"—a series of online presentations on creating balance. The series met bi-weekly on Sabbaths for four months via Zoom.
Donna Willis, M.D., MPH, spoke on "COVID-19: Heart, Body & Spirit," offering ways to improve physical health and also clarification about the vaccine. The seminar "God with Us," by Elizabeth Talbot, Ph.D., emphasized the incredible assurance of God's abiding presence. Digital strategist Jamie Domm gave tips on how to strengthen relationships, build community and serve others in "Online with Christ in the 'New Normal.'" In "Emotional Wellness," Sligo member Lorette Gray, LCSW, provided guidance on managing the impact of COVID-19 on our emotions.
In "Wallets, Assets and Finances," Hazel Marroquin, Sligo pastor for Children and Family Ministries, tackled financial health. Vocational wellness was addressed by Sligo member Fiona Peart, MSC, in "Bouncing Back after COVID-19." In "Have Our Minds been Hijacked? Mental Health in the Era of Conspiracy Theories," Olive Hemmings, Ph.D., Sligo member and religion professor at Washington Adventist University, as well as Carmen Lou and other panel members, focused on intellectual wellness— keeping one's mind active and faith strong.
Elizabeth Abel, Women's Ministries leader, and Pranitha Fielder, Sligo's pastoral liaison for Women's Ministries, shares that many attendees were encouraged by the messages, and others enjoyed the clear explanation debunking fear over the vaccine. One attendee adds, "It served my heart and faith to be reminded I belong to the Great I Am."
To view the series, visit sligowomensministry.org/wellness-wheel-2021.