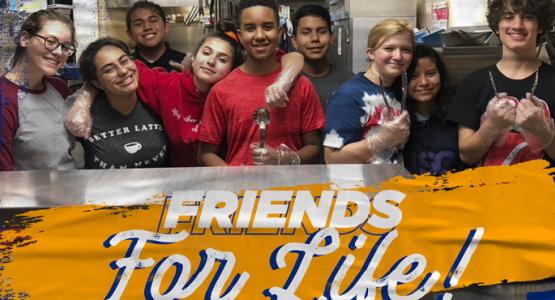 Highland View Academy Blessed With Student Population Growth
November 15, 2022 ∙ by Web Administrator ∙ in Chesapeake Conference, Education
Story by Andrew S. Lay
Highland View Academy (HVA) has been blessed during the 2022–23 school year with a 12 percent growth in its student population. Ending last school year with 96 students—including a graduating class of only 20—the future seemed bleak. But God had a different plan in store, and this year the academy boasts 106 students.
It is a blessing to have the opportunity to share Seventh-day Adventist Christian high school education with students from across the Chesapeake Conference, as well as from states like New York and Ohio and countries like Colombia, Korea, Peru and Thailand.
During the admissions process, students who apply will have references submitted on their behalf and then be interviewed by a small admissions committee to help ensure that HVA is the best fit for them. They will then have a class schedule generated and be assigned an on-campus job where they will work as a part of their school program. Their work helps with character development and will assist in personally reducing the cost of attending HVA. The school offers many scholarships for students who qualify.
Along with new assistant deans in both dorms and a change in the administration this year, HVA welcomes new students, faculty and staff. An emphasis on mental, physical and spiritual well-being is already increasing student engagement in the multitude of classes, musical and sports organizations and with ongoing community service in local, national and international arenas.

Admissions for second semester is now open to 9th through 11th graders. HVA also has rolling admissions for students interested in attending the 2023–24 school year. Please contact the Office of Admissions by clicking the "Learn more about HVA!" QR code.

Come join the value of an Adventist Christian education at HVA!