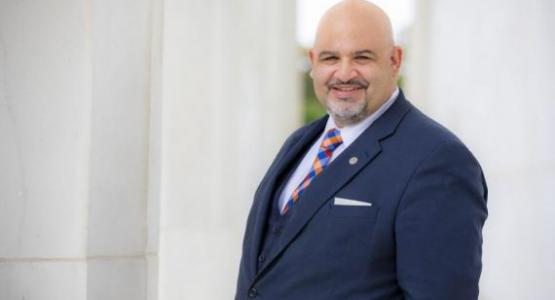 Potomac Conference Welcomes New Director of Media
January 11, 2022 ∙ by vmbernard ∙ in Potomac Conference
Story by Tiffany Doss
The Potomac Conference recently created a director of media position to further opportunities for spreading the gospel. "We operate in a high-tech, digital-media environment. We must use every tool available to reach today's generation, providing them with opportunities to use their talents Beyond the Walls and expand the kingdom of God," says Charles Tapp, conference president.
Richard Castillo will lead this new department. He recently served as the vice president of Integrated Marketing and Communications at Washington Adventist University in Takoma Park, Md. He previously served as media pastor for the Sligo church, also in Takoma Park, and communication director for the Oklahoma Conference.
Working in coordination with the Office of Communication, Castillo will oversee the strategic growth and development of all multi-media platforms to support and promote the conference priorities.
Tapp says, "Having previously worked with Richard, I am confident that his unique skill set, along with his passion for ministry, will serve us well in our mission to grow healthy, disciple-making churches. A visionary, he will use his skills to highlight the various ways Potomac is moving Beyond the Walls. He will also serve as a consultant to our churches, schools, and other conference institutions as they work to build their media infrastructure."
Castillo is married to Kara, a teacher at Takoma Adventist Preparatory School. They have two daughters, Makala and Maya.