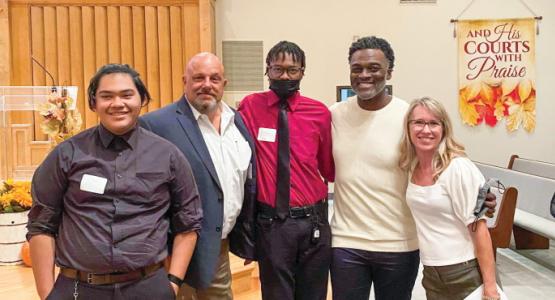 ROK Vespers Features Duawne Starling '88
March 01, 2022 ∙ by Web Administrator ∙ in Potomac Conference, Education, This Month's Issue
Story by Ellie Anderson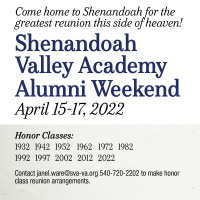 Recently, the Shenandoah Valley Academy (SVA) campus family gathered in the church for a vespers—not just any vespers, however. This was the Reach Our Kids (ROK) program. ROK is the largest ministry of the New Market church, focused on supporting and loving high school students. Volunteer church members referred to as "ROK friends" or "ROK families" have been blessing SVA students for many years by providing a church friend to pray for them, send notes and gifts or just help them get through high school.
Each year, ROK puts on several events for ROK friends and their students that usually involve worship, food and fun. One of these events is the Fall Meet and Greet vespers where students have the opportunity to meet their ROK friends and spend the evening with them. (This is often a surprise!) There is always an engaging speaker and lots of yummy food.
This year, the speaker was Duawne Starling ('88), a Seventh-day Adventist singer, actor and model. He shared his testimony with the group with music interspersed throughout. Attendees shared it was a great blessing and was especially fun for the students because he is an SVA alumnus.
After the vespers portion of the evening, the students and their ROK friends walked to the fellowship hall and church lawn to enjoy pie, hot drinks, candy corn, apples and caramel and more.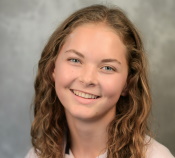 Junior Alle Jackson says, "The ROK vespers was so lovely! Mr. Starling has an amazing voice, and I enjoyed listening to him and getting to talk with him afterward. And of course the food was delicious: pie, apples and candy corn galore!"
A huge thank you to ROK director Tammy White and the other ROK coordinators who made this special vespers such a great success. —Ellie Anderson ('23)