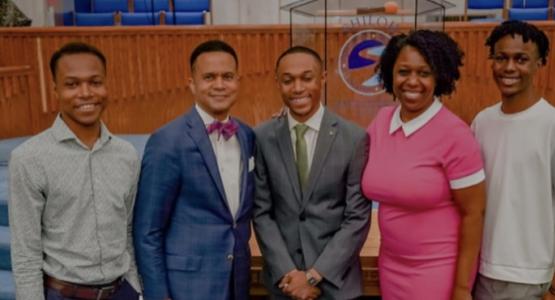 Shiloh Installs Associate Pastor
September 28, 2022 ∙ by Web Administrator ∙ in Allegheny West Conference
Story by Tiffany Forde
Furman F. Fordham III, was recently installed as the new associate pastor of the Shiloh church in Cincinnati, Ohio. Fordham, or "Pastor Pace," as he prefers to be called, is the first associate pastor to be installed at Shiloh in more than 25 years.
Fordham graduated from Oakwood University (Ala.) with a Bachelor of Arts in Ministerial Theology and is an alumnus of Allegheny East Conference's Pine Forge Academy (Pa.).
Allegheny West Conference President Marvin C. Brown, III, and Ministerial Secretary William Joseph both had words of encouragement and praise for Fordham.
"His zeal and passion for ministry is evident even at this early stage of his career," says Brown.
"Shiloh members are excited about the innovative ministry style he will bring to their congregation," adds Joseph.
Fordham says his ministerial goals are to add to Shiloh's culture and help create and reach more of the community. Individuals can also connect with him through his online platform, pacefordham.com, where he shares weekly devotionals through his ministry "Thoughts by Pace."