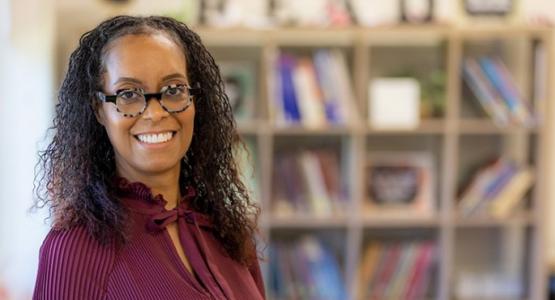 Special Education Director Joins Education Team
August 16, 2022 ∙ by Web Administrator ∙ in Potomac Conference, Education
Story by Debra Anderson
Juwel Watson is the new director of special education for the Potomac Conference. A former fourth- and fifth-grade teacher at Takoma Academy Preparatory School in Takoma Park, Md., Watson has a solid academic background and a wealth of experience in special education.
The Potomac Conference Office of Education has been on a mission to hire a qualified specialist to provide guidance and support to schools that have students with special education needs. Departmental data shows a significant need in the conference to expand the opportunities for students who qualify for special education.
As the director of special education, Watson will provide all students with the proper accommodations and modifications to meet their specific learning styles. She will research, identify and implement the necessary resources to create a supportive atmosphere where every student in every grade has the opportunity to reach their academic potential.
"Every student deserves the opportunity to learn in a way that best suits their academic needs," says Steve Laing, Potomac's vice president for education. "Having Juwel at the helm of this important initiative gives us confidence that an equitable environment in which students can learn and be successful in the classroom will be achieved."
Watson will assist teachers as they interact with students who have physical, mental or emotional challenges that lead to learning disabilities. General lesson plans will be adapted to support the learning styles of students with mild, moderate or severe disabilities.
When the new 2022–23 school year begins, Watson will be poised to take this educational ministry to new heights for students and their parents.