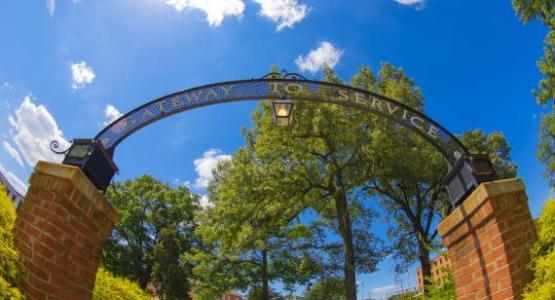 Washington Adventist University Offers Tuition Discount for Columbia Union Conference Constituents
May 02, 2022 ∙ by vmbernard ∙ in Columbia Union News, Washington Adventist University, Education
Story by Weymouth Spence
The Columbia Union Conference Executive Committee at its March 2022 meeting, approved the Columbia Union Strategic Plan.
The following are the five priorities of the strategic plan:
* Spiritual Revival
* Mission Engagement
* Leadership Development
* Education
* Community Engagement
Washington Adventist University (WAU) is continuing to be a strong partner in the Mission and strategic initiatives of our Columbia Union Conference. We are excited that education is continuing to be identified as a priority.
We will continue to grow and develop WAU into a thriving and distinctive Christian institution of higher education, defined by its excellence in student success, for the Columbia Union Conference. Moving forward together will allow WAU to continue with the emergence as a premier private Christian university that engage minds and transform lives.
Because Christian education continues to be a priority and the fact that Christian education transform lives by growth in wisdom, physical development, and the personal relationship with God and humanity, Washington Adventist University is offering to all Seventh-day Adventist members of the Columbia Union a flat tuition rate of $12,000 per year.
Our intention is to eliminate the obstacle of cost in order to gain access to Christian education. Christian education is the guaranteed pathway to the workplace and to eternal life.
In 1906, Ellen G. White, one of the Adventist church founders shared this about the school:
"The location that has been secured for our school and sanitarium is all that could be desired. The land resembles representations that has been shown to me by the Lord. It is well adopted for the purpose for which it is to be used... Were Christ here upon this ground, he would say, 'Lift up your eyes and look on the fields, for they are white and already to harvest.' We have work to do in leading precious souls onward, step by step. Many will have to be taught line upon line, precept upon precept. The truth of God will be applied, by the spirit's power, to the heart and conscience. We must present the truth in love and faith and hope and courage. My hopes for this place are high."