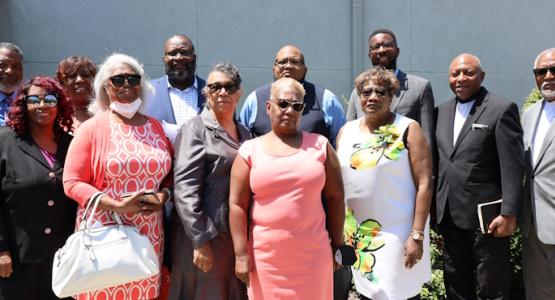 Ethan Temple To Celebrate 100 Years of Ministry
May 31, 2023 ∙ by Web Administrator ∙ in Allegheny West Conference
Story by Benia Jennings
This year, the Ethan Temple church in Clayton, Ohio, is celebrating the gift of longevity—marking the 100th year in ministry to the Lord.
Church members are also celebrating their pastoral team: John and Caren Trusty, lead pastor and first lady; Daniel Golovenko, associate pastor; and Michael Boddie, II, chaplain. Members say their messages inspire, empower, encourage, uplift and impress hearers with the hope, help and healing the love of Christ brings to seeking souls.
Along with their brothers and sisters around the world, members also praise God for triumphs over adversity and divine strength to overcome losses during the global pandemic.
The church is also blessed that they can be a blessing to others by providing food, clothing and material assistance to families in their community. Just this past year, they served hundreds of neighbors.
"As Christians, we believe that God blesses us to bless others. This is true for us as individuals and as the body of Christ," says Trusty.
Ethan Temple will commemorate its 100th milestone during its anniversary celebration, July 28–30, themed "100 Years Strong, and Almost Home!"