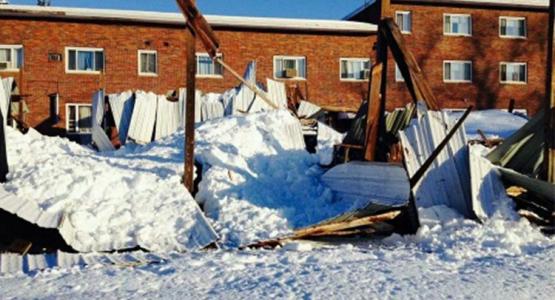 Pine Forge Academy Pavilion Collapses Under Snow
February 18, 2014 ∙ by Anonymous ∙ in Allegheny East Conference, Education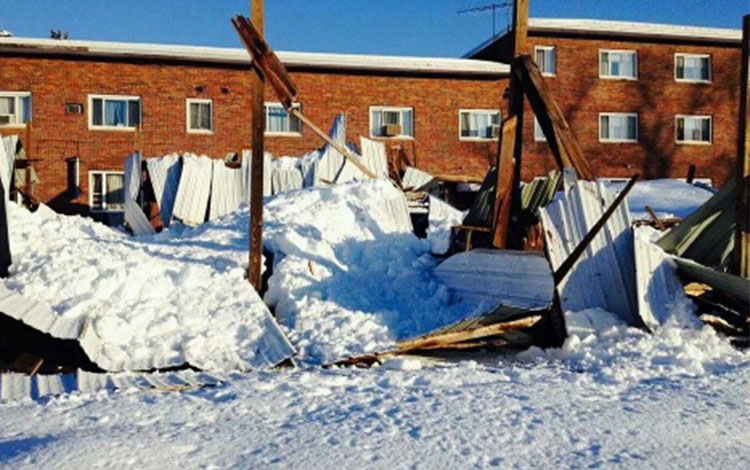 A pavilion at Allegheny East Conference's Pine Forge Academy in Pine Forge, Pa., collapsed last week after 15-plus inches of snow blanketed the area.
Students were on leave at the time and no one was hurt. However several cars were parked under the pavilion says Robert Booker, the conference's director of the communication technology department. He says the pavilion was built mainly for camp meeting and summer camp activities.
The conference has not commented on the cost of repairs.