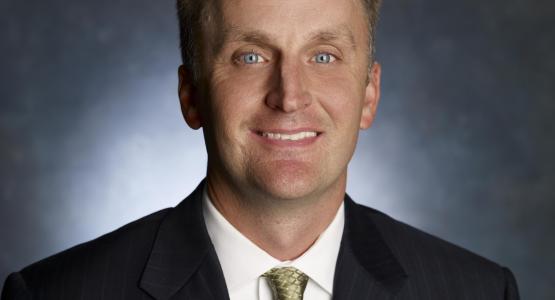 Adventist HealthCare Names Interim President and CEO
March 11, 2014 ∙ by Anonymous ∙ in Adventist HealthCare, Health Systems, Uncategorized
Terry Forde, chief operating officer and executive vice president, to lead organization during transition.
Story by Tom Grant
Terry Forde will serve as interim president and chief executive officer at Adventist HealthCare.
Terry Forde, currently the executive vice president and chief operating officer for Adventist HealthCare, has been named the organization's interim president and CEO. Forde will officially begin his new role in early April, after current president and CEO William G. "Bill" Robertson leaves for a new position in Washington state.
Forde joined Adventist HealthCare, based in Gaithersburg, Md., in July 2011. Since then, he has overseen the organization's Maryland entities and operations, and recruited several top executives. His work has been instrumental in helping Adventist HealthCare, Montgomery County's first and largest health system, adapt successfully to the many changes that have occurred at both the state and national levels. Forde previously served as an executive for eight years with Centura Health, the largest health system in Colorado.
"The board members and I are confident that during this interim period, Terry will ensure Adventist HealthCare moves forward with the great work and initiatives already underway throughout the organization," said Dave Weigley, chairman of the Adventist HealthCare Board of Trustees. "Terry will continue to collaborate with leaders, physicians and employees to ensure we are fulfilling our mission and meeting the needs of the community."
At Centura Health, Forde served as the president and CEO of Parker Adventist Hospital and as the chief operating officer and chief financial officer of Porter Adventist Hospital. In these roles, Forde led a rapidly growing community health system while also delivering extraordinary clinical, patient experience and financial performance.
Weigley told the some 6,200 AHC employees this week that the selection process has begun for the organization's new president and CEO. There is no specific timeframe for the selection. "We are working as carefully and as quickly as we can to select a leader who will continue to enhance the great work that Adventist HealthCare has achieved to provide higher quality and safer care for our patients, plus expand access to care for our community," Weigley said.
Forde is a member of Chesapeake Conference's Spencerville church in Silver Spring, Md.