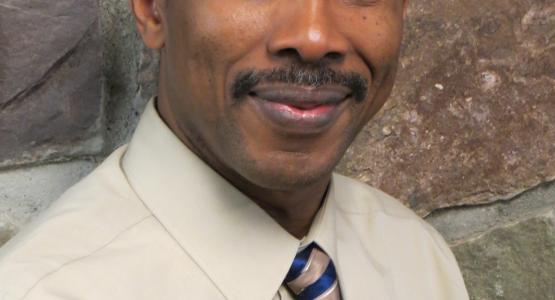 Members Help Rebuild Haiti
May 01, 2014 ∙ by Anonymous ∙ in Allegheny East Conference, Pennsylvania Conference, This Month's Issue
Marc Henry Thomas
How are Columbia Union members helping rebuild Haiti? See some of their projects below.
Story by Taashi Rowe
Maranatha French: Led by Pastor Smith Olivier, some 15 medically trained congregants of this 600-member Allegheny East church in Newark, N.J., first visited Port Margot in the summer of 2012. They set up a clinic and helped 1,000-1,200 community members. They also held evangelism meetings and baptized 63. The next year, they built a church and dug a well on the property.
Mt. Pocono Haitian Mission Group: Marc Henry Thomas, the church's head elder, didn't always believe he could start a ministry in his native country, but on a chance visit to Villa, he started preaching about Jesus. As a result, there were several marriages and eight baptisms, but the closest church is an hour and a half on foot. This Pennsylvania Conference group in Mount Pocono, led by Pastor Darnel Marius, is helping Thomas raise funds to build a church there.
Allegheny East Conference: Administrators have donated $66,000 to the Haiti Union Mission for several renovation projects. One project includes the Voice of Hope radio station located on the grounds of the Haitian Adventist University in Port-au-Prince. The donation allowed them to build a bigger tower with an antenna that allows them to now spread the message of salvation even farther.