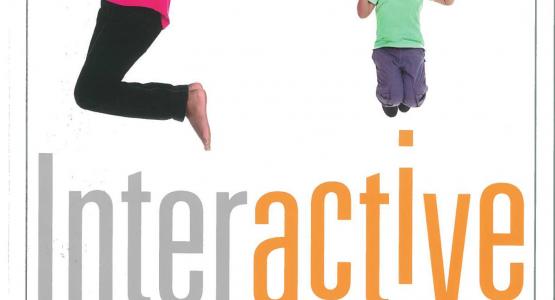 Book Release: Interactive Family Worship Ideas for Kids
July 14, 2015 ∙ by Anonymous ∙ in Chesapeake Conference, Potluck, This Month's Issue
Bill Kirstein's new book Interactive Family Worship Ideas for Kids provides fun and educational activities for family worship time. Dawna-gene Milton interviewed Kirstain, who attends Chesapeake Conference's Williamsport (Md.) church, to find out more about the book. See the interview below:
Visitor: How do you think these fun worship activities will strengthen children's relationship with God?
Kirstein: Any effort to make worships fun, enjoyable and memorable will strengthen [children's] love for home and God.
Visitor: What are some of your favorite worship ideas from the book?
Kirstein: Several of my favorites include Brown Bag worship, Situation Hot Seat, and Sabbath Senses Walk.
Visitor: What age groups are Interactive Family Worship Ideas for Kids designed for?
Kirstein: This is designed for primary and junior ages.
Visitor: Could these activities be used outside of family worship?
Kirstein: Many could be easily adopted for other uses including summer camps and Vacation Bible School, or spark other age appropriate ideas above or below the target age.
Visitor: Where did the worship ideas in the book come from?
Kirstein: This book is the result of years of working with primary and junior age kids in Sabbath Schools, my own grandkids, but more so the product of our family worships with our two boys. We tried to instill in them the importance and joy of the Sabbath by making Friday and Sabbath evening worships a big deal. They now have kids of their own and wanted me to put together some of these worship ideas for their use again.
Visitor: How do you hope families will benefit from the book?
Kirstein: I want to see kids and families brought together and strengthened for the kingdom by the activities in this book. If parents will take the time and effort, it can be an aid to that end.
To purchase a copy of Interactive Family Worship Ideas for Kids, visit the Potomac Conference's LivingWell ABC in Silver Spring, Md. or visit adventistbookcenter.com.