Columbia Union Members Named NAD Directors
November 10, 2010 ∙ by owetmore ∙ in Columbia Union News, Allegheny East Conference, Chesapeake Conference, Washington Adventist University
Story by Taashi Rowe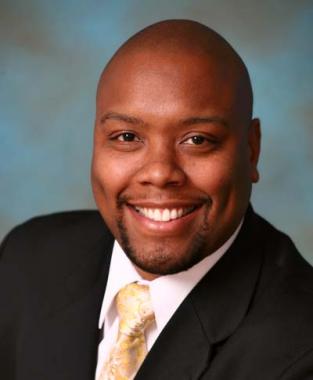 Two members of churches in the Columbia Union Conference, who are also Washington Adventist University alumni, were recently named directors at the North American Division. George Johnson, Jr., a member of Allegheny East Conference's Miracle Temple in Baltimore, was named director of the Office of Communication. Katia Reinert, RN, MSN, FNP, FCN, a member of the Chesapeake Conference's Capital Brazilian Temple in Highland, Md., was named Health Ministries department director.
Johnson joined the office in 2002 as assistant director for media relations. He became associate director in 2006. He also served as an English instructor and in public relations at Pine Forge Academy in Pine Forge, Pa., and as assistant director for communication at the Columbia Union offices. 
He praises God for all of his experiences in his career and realizes that it is only by God's grace that he has been able to do the things that he has done. "In light of all the great communication directors who have gone on before me this is truly humbling," Johnson shares. "Communication is an integral part of reaching and meeting the needs of the people—including non-members of our church—in the North American territory."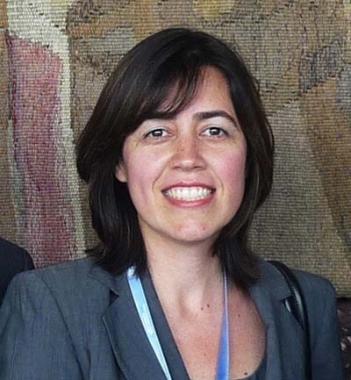 Reinert is a family nurse practitioner and public health clinical nurse specialist with training in depression treatment and the integration of faith and health. She has served in the nursing profession at Washington Adventist Hospital in Takoma Park, Md., for over 13 years as a critical care nurse, occupational health nurse practitioner, faith community nursing coordinator and as health ministry clinical supervisor for Adventist HealthCare in Rockville, Md. In that latter role she was involved in forging medical-religious partnerships, mentoring, coordinating and teaching the faith community nursing and health ministry team building trainings for health professionals and lay ministers. She holds a bachelor's and master's in nursing and is pursuing PhD in nursing. 
She says serving in this new position will be a privilege. "I am looking forward to engaging our health institutions, health professionals, pastors, educators and lay members in a unified effort to extend the healing and restoration ministry of Christ to all whom we encounter," she says. "I believe restoration is the essence of the ministry of Christ and the mission of our church as we actively wait for His return."
Reinert replaces DeWitt Williams, EdD, who retired, while Johnson succeeds Fred Kinsey, who went on to serve as full-time speaker/director at Voice of Prophecy.