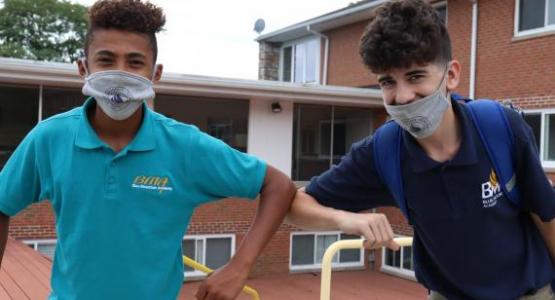 Richard Becker Leaves Legacy
November 03, 2020 ∙ by JennaLettsome ∙ in Pennsylvania Conference
Story by Tamyra Horst
Richard Becker enjoyed seeing people connect and gather with family, friends and God. This passion fueled his desire to help young people learn and grow at Blue Mountain Academy (BMA) in Hamburg.
Becker grew up poor. He learned the value of hard work and commitment to God. He believed it was God's blessings that enabled him to start and grow Becker Homes Sales/Services and Communities in Walnutport. Throughout his life, he shared that blessing with others. Becker was generous in his giving to BMA, especially to students in need.
"He wanted to do whatever he could to make a BMA education possible for students," shares Ruben Olm, vice principal for Enrollment and Development. "He loved our young people, and it showed. He impacted many lives for eternity."
Becker passed away this spring. He was a longtime member and head deacon of the Walnutport church, as well as a member of Adventist Laymen's Services & Industries, the Portage Metropolitan Housing Authority and board emeritus of BMA.
Becker never saw the need for public recognition. He was just a grateful man sharing God's blessings. BMA and hundreds of students are grateful for his life and eternal impact.