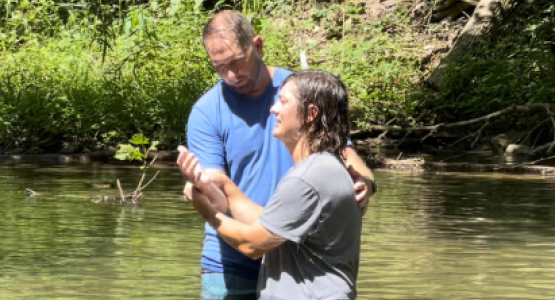 70 Attend Mountain View Conference's New Believer's Retreat
November 30, 2022 ∙ by rbacchus ∙ in Mountain View Conference
Story by Liz Bailey
"A New Believer's retreat! That was a new and revolutionary idea to me," says Walter Cardenas, assistant to the Mountain View Conference (MVC) president. "I had never heard of this before, but when newly elected President Tim Bailey shared this idea with me, the more I thought about it, the more excited I became. We began to dream about the potential this event would have and the blessing that it was going to be for new believers."
The retreat's purpose would be to solidify new members in faith, reclaim discouraged members, and help all participants to better understand Seventh-day Adventist subculture.
Earlier this year, new members who had joined the church from as far back as 2019 were invited to the first retreat at Valley Vista Adventist Center in Huttonsville, W. Va. "There were about 285 people to be contacted," shares Amber West, administrative assistant to the president, "and we personally called each one."
More than 70 new believers attended the powerpacked weekend. Musical group Two Little Fish led the worship time while Cardenas joined MVC pastors Matthew Haire, Stewart Pepper, Heroes Sical and D. W. West in preaching grace-filled messages. There were many opportunities to mingle and interact during the social events, hikes and other activities.
Although the retreat was provided for those who recently joined the Adventist Church, God used this special time to draw even more hearts to Him. Among the attendees were two men who needed to make decisions for Christ. One had been baptized before but slipped away from God and had gone back to his old lifestyle. As the weekend progressed, the Holy Spirit convicted him to recommit his life and be rebaptized. Another man who had been studying the Bible for months with Haire attended the MVC camp meeting this year. Although faithfully attending the Morgantown (W.Va.) church, he had never fully committed his life to God. At the retreat, he chose to enter the waters of baptism. These two baptisms were the unexpected highlight of the weekend.