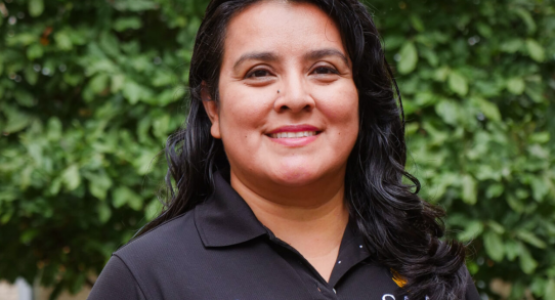 Serrano to Lead Chesapeake Conference STEM Program
September 28, 2022 ∙ by rbacchus ∙ in Chesapeake Conference, Education
Story by Evan Knott
Paty Serrano recently started as the new Chesapeake Conference STEM coordinator. Serrano fills the position formerly held by Ophelia Barizo, who retired this summer.
Serrano previously served as the full-time STEM coordinator for Spencerville Adventist Academy (SAA) in Maryland. Serrano will split her time in her new role between the conference and the academy.
"[Paty] will continue the legacy that Mrs. Ophelia Barizo leaves behind," says Janesta Walker, Chesapeake Conference superintendent of schools. "In her new position, Paty will support our Chesapeake schools by providing in-person, hands-on STEM activities to our students, professional development opportunities and STEM resources to our teachers, as well as grant writing assistance to the Chesapeake Conference."
Serrano holds a master's degree in Educational Leadership from Concordia University (Texas) and an undergraduate degree from Washington Adventist University in Takoma Park, Md. In 2019, she received her Teacher STEM Certification from the National Institute of STEM Education. During her time at SAA, Serrano helped the academy become Chesapeake Conference's second nationally certified STEM school.
"Paty is a Christ-centered and student-focused educational leader who possesses a strong commitment to equity, providing a nurturing and safe environment for students and staff," Walker says. "She loves students of all ages, and most of all, she loves Jesus and wants to help students learn of Him through STEM."