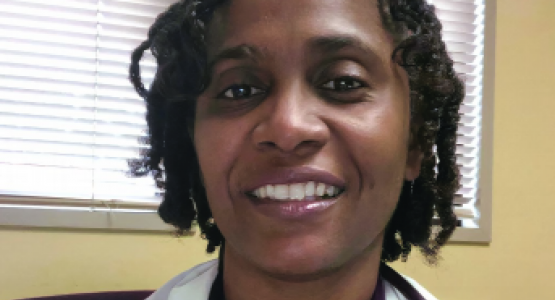 Women's Book and Bible Study Leads to Outreach
March 09, 2022 ∙ by rbacchus ∙ in Allegheny West Conference
Story by Benia Jennings
Last summer, the Women's Ministries Department at Allegheny West Conference's Smyrna church in Lynchburg, Va., collaborated with neighboring churches to start the Alabaster Box Book and Bible Study Group.
The group met once a month to read and discuss multiple books. This year, they are focusing on one book: The Lies Women Believe, and the Truth That Sets Them Free by Nancy DeMoss Wolgemuth. The volume covers topics such as marriage, sexuality and emotions.
The discussion subject matter might be more female-specific at times, but Patricia Jerome (pictured), one of the group facilitators, sees this ministry as an outreach tool to reach different groups of people. At the Alabaster Box, all are welcome, she notes.
"So far, the response has been phenomenal, and people really look forward to the studies," says Jerome. "It's all about people reaching people, and the studies provide an opportunity for members to invite their friends, colleagues and family members. I believe the pandemic has had a draining effect on folks, with many people feeling depressed because of social isolation. We recently had a gentleman from the southern Caribbean join us online. He shared that the warmth and support he experienced in the group reminded him of the fellowship he missed at church."
Jerome adds that the group is blessed to be supported by Women's Ministries leaders throughout the conference, many of whom serve as facilitators of the group and assist in coordinating and promoting the book study within their churches and respective regions. "We are thrilled that Women's Ministries leader, Bobbe Reynolds, has given her full support to the group study and has attended several of our meetings. Although
women mostly lead out in the studies, men are more than welcome to join and encouraged to participate."
Reynolds notes, "The Smyrna church has put an excellent program together. Some of the women I spoke with said the book has opened their eyes to the untruths they once believed and has helped them see just how much Christ truly loves us."