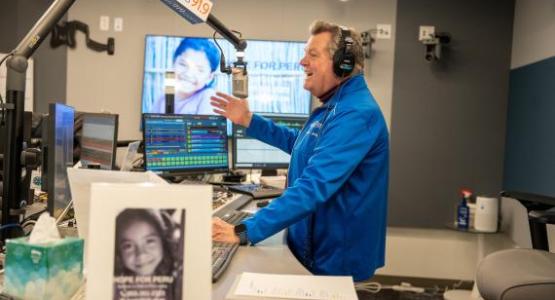 WGTS 91.9 Listeners Sponsor 669 Children With Compassion International
March 01, 2023 ∙ by rbacchus ∙ in WGTS
Story by Jerry Woods
WGTS 91.9 recently wrapped up its "Days of Compassion" event. The event was featured on the air and website over the course of three days. In total, listeners sponsored 669 children. The focus this year was on sponsoring children in Peru, who are especially affected by the political unrest and food insecurity in their country. A number of children were sponsored from other countries too.
"Thinking about the number of children sponsored by WGTS listeners over the years warms my heart in a big way. It truly is life-changing for them," says Kevin Krueger, WGTS general manager. "It's wonderful when the WGTS staff and listeners team up to influence and change the world through Hands and Heart initiatives such as this."
Over the past nine years, WGTS 91.9 listeners, in partnership with Compassion International, has sponsored more than 8,700 children worldwide.