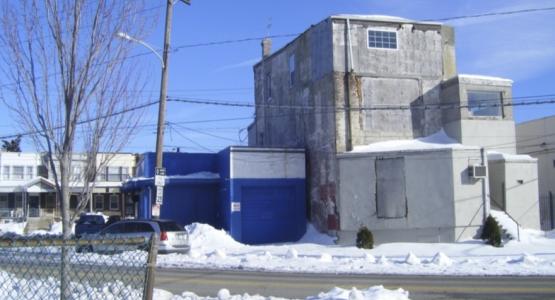 Help Wanted: You Can Turn A Bar Into A Sanctuary, Community Center
March 26, 2014 ∙ by Anonymous ∙ in Pennsylvania Conference, Uncategorized
A Philadelphia church plant seeks skilled and unskilled volunteers to help create a place of restoration and hope. 
Story by Visitor Staff
Reach Philadelphia, a church plant of Pennsylvania Conference's Chestnut Hill church in Philadelphia, is seeking volunteers to help them with their latest ministry goal—turning a former bar and nightclub into a sanctuary and community center.
The group acquired a building in the West Oak Lane neighborhood to house their tutoring center, a future vegetarian restaurant, ministry interns and a worship space. Over the past three years, the church group has been committed to building loving communities where all people encounter Jesus in this Northwest Philadelphia neighborhood. "We are thrilled God is opening the door for a space that will accommodate our outreach needs. This will be an incredible blessing for this neighborhood and this city," says Tara VinCross, the church's senior pastor.
The future site of a church, vegetarian restaurant, sanctuary and ministry intern housing.
She says she has already seen God's Hand working on this project. The owner lowered their offering price by 50 percent, (from $199,000 to $100,000), and the Pennsylvania Conference has offered them a $75,000 grant toward the remodel project. Still, the group estimates that they will need an additional $130,000 for the renovation.
They are planning to spend the next two months renovating the building and are seeking volunteers skilled in general construction, carpentry, masonry, roofing framing and window installation. They also welcome volunteers without those specific skillsets as well.
Click here for more information about supporting this project.
Volunteers stand in front of an earlier REACH Philadelphia building.